This page in Swedish
Nominate for the Excellent Teaching Award 2020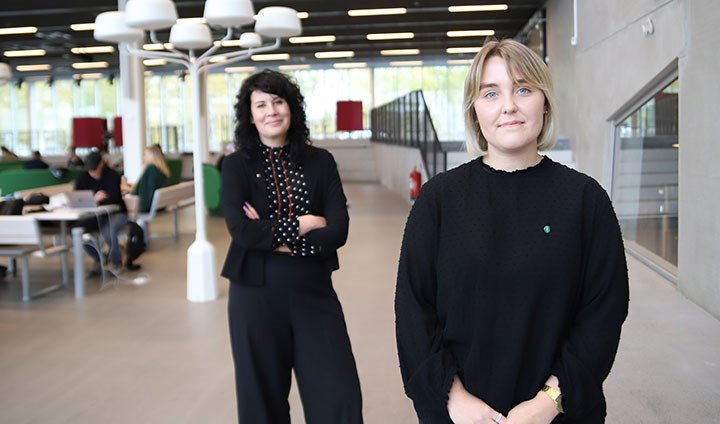 Do you have a teacher who is particularly inspiring and engaging in their teaching – who can engagingly convey knowledge and helps you grow as a student? You can now nominate your favourite teacher for the Excellent Teaching Award 2020.
"The Excellent Teaching Award will now be more inclusive, allowing teachers not identifying themselves as male or female, to also be nominated," says Kristin Törnqvist, vice-president and responsible for educational policy issues at Örebro Student Union.
This year, a new category has also been added, recognizing how a teacher has exhibited adaptability in dealing with unique teaching and learning circumstances due to the pandemic.
"We believe it is wonderful that the student union has broadened the award with this category. It is important to call attention to our teachers' heroic efforts demonstrated this past spring when they quickly and creatively adapted their teaching due to the coronavirus," says Anna-Karin Andershed, deputy vice-chancellor at Örebro University.
Do you have a teacher who deserves the Excellent Teaching Award for 2020? Then nominate the teacher on Örebro Student Union's webpage. The nomination period is open 2 November–15 November.
Text: Anna Asplund
Photo: Anna Lorentzon
Translation: Jerry Gray
Previous recipients of the Excellent Teaching Award
2019: Ann Kördel and Claes Holm
2018: Helena Stålnacke and Karl-Magnus Edberg
2017: Inger Adolfsson and Eric Borgström
2016: Senem Eken and Henric Bagerius
2015: Carina Lidström and Giacomo Lindgren Zucchini
2014: Magnus Hansson and Therése Skoog
2013: Linda Söderlindh and Carl-Joan Wase
2012: Helen Andersson och Jürgen Degner
2011: Ylva Svensson and Pär-Yngve Andersson
2010: Karin Engström and Hans Hedén
2009: Elisabeth Legl and Marcus Sundhäll
2008: Katarina Swartling Widerström and Mats Lindberg
2007: Elisabeth Legl and Jörgen Stenlund
2006: Louise Berglund and Detlef Quast
2005: Ulf Larsson and Catharina Sitte-Durling
2004: Emma Engdahl and Jan Malmgren
2003: Ulla Ohlsson and Hans Larsson
2002: Maj Bodin and Mats Bornvik
2001: Munir Dag and Bodil Sundberg
2000: Yang Liu and Albena Zaharieva
1999: Ann-Cathrine Åquist and Anders Avdic