This page in Swedish
Örebro University welcomes our new exchange students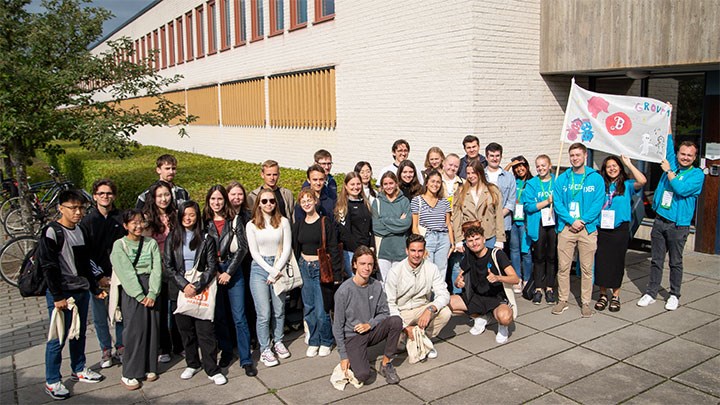 A campus tour is part of the introduction for the new exchange students at Örebro University. Here is one of the groups being shown around by their student buddies.
Over 180 exchange students from 25 countries are being welcomed at Örebro University this week.
"I've longed for a change, so I looked for the opposite of Spain," says Pablo Vejarano Torres from the University of Jaén, one of Örebro University's NEOLAiA partner universities.
During the first few weeks, the new students have an ambitious programme, from a city tour and castle visits to beach volleyball tournaments. And of course, a shopping trip to IKEA! A campus tour and a guided visit to the University Library are also included, as well as a welcome fair and workshops on, for example, academic writing and IT.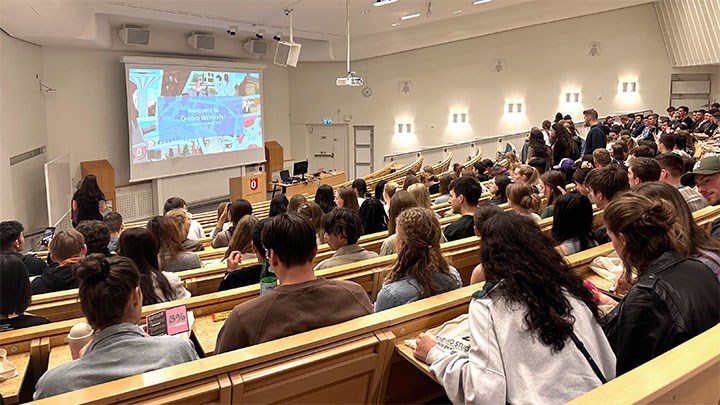 "Our introduction weeks have academic and practical elements, arranged by us at the International Office. The third is a social component organised by ESN, the Erasmus Student Network. All this to give our exchange students the best of starts here at Örebro University," says Jenny Peterson Engström, international operations coordinator at Örebro University's International Office.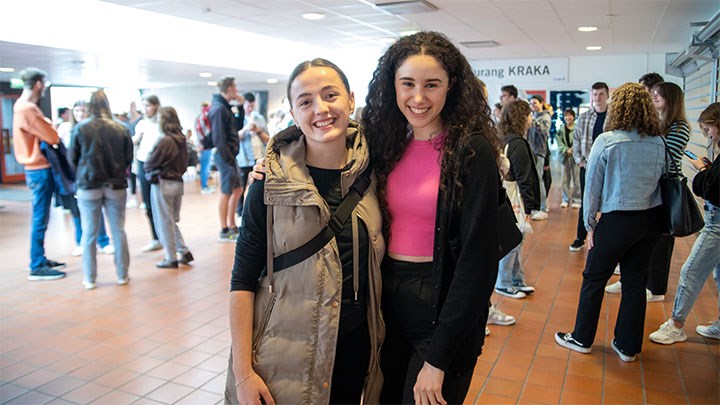 Wanting to learn about Swedish culture
Alexandra Poulios and Susan Khonia are studying law at home in Denmark. They wanted to go abroad together and are happy that their apartments are next to each other here in Örebro.
"I'm looking forward to learning about Swedish culture and experiencing the differences in teaching and learning here. And, of course, I'm looking forward to socialising," says Susan Khonia.
Students from Örebro's new NEOLAiA collaboration
Ten exchange students from Örebro University's partner universities within the NEOLAiA alliance – nine universities together form the European university initiative. With the help of EU support, the consortium's purpose is to deepen and develop cooperation in education, research, and collaboration.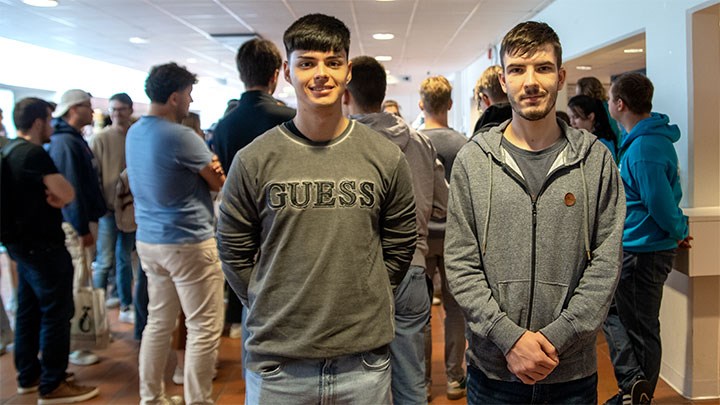 Krystof Hula is an exchange student from the University of Ostrava in the Czech Republic, here to study history and geography at Örebro University.
"I like Scandinavia. For me, Sweden felt like the most interesting opportunity. And I love the climate here," he says.
Looking forward to colder climates
Pablo Vejarano Torres comes from the NEOLAiA university in Spain, the University of Jaén. He is studying business administration and is looking forward to spending the autumn semester in Örebro.
"I've longed for a change, so I looked for the opposite of Spain, which is hot and hotter!"
Text: Anna Lorentzon
Photo: Anna Lorentzon and Katrin Wieder
Translation: Jerry Gray
This autumn, Örebro University will have 182 students from 25 countries studying here: Austria, Belgium, Brazil, China, Cyprus, Czech Republic, Denmark, Finland, France, Germany, Hungary, Ireland, Italy, Japan, Lithuania, Luxembourg, Netherlands, Poland, Romania, Singapore, Slovenia, South Korea, Spain, Switzerland, and the United Kingdom.
Read more about the welcoming for exchange students at Örebro University.
Here you will find information about the university alliance, NEOLAiA.