This page in Swedish
People at the focus of future AI systems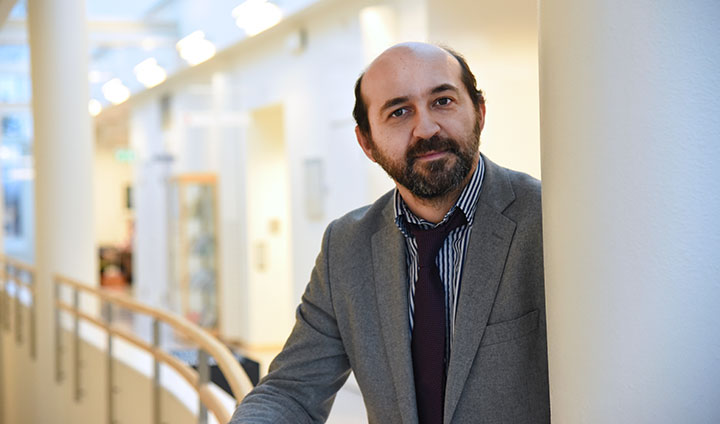 A new network uniting AI with social sciences and the humanities has been formed at Örebro University. "Artificial intelligence can help us create a better world, but we need to be better at designing AI with a focus on human beings and sustainability," says Luis de Miranda, one of the researchers behind the network.
CREA, Cross-disciplinary Research on Effectual Anticipation, combines AI research with research in the social sciences, the humanities, psychology and biology. The goal is to study and predict how AI development affects humans and society.
Are you interested in the CREA network?
Contact Luis de Miranda for more information.
The starting point for the network CREA started by Luis de Miranda along with Alessandro Saffiotti, professor of computer science, is the relationship between humans and AI systems. The network gathers researchers from multiple disciplines, and its goal is to broaden the way we perceive AI – which already today influences all parts of our society.
"Researchers in the field of technology need to be better at getting out of their tech bubble and embrace a more global, humanistic view, one that also encompasses the perspective of non-technical disciplines. This is both a moral and scientific necessity, because we must be aware of the possible implications of the technologies that we help to develop," says Alessandro Saffiotti.
So far, the group has met for two workshops to discuss future interdisciplinary projects and models. The term anticipation has been chosen as a common denominator since it is used in computer science, social sciences and the humanities. Quite simply, anticipation means that we humans constantly anticipate what will happen. We plan, have expectations, assume and wish. AI research is also about this – developing technologies that can predict, sense and plan its actions.
"This is a key concept that relates to both human expectations and predictive AI systems. It enables a cross-pollination of ideas and collaborations beyond the confines of academic disciplines. In the long term, we want to develop a measurement of how well AI systems match up with humans," explains Luis de Miranda.
Seminars and a conference
The group, consisting so far of around ten researchers at Örebro University, has recently received funding from the Swedish Research Council to organise the international conference Anticipation and Anticipatory Systems: Humans Meet Artificial Intelligence. The conference will be held in Örebro in June and among lecturers are researchers from a variety of disciplines: robotics, artificial intelligence, psychology, neuroscience and social sciences.
"I hope that the conference will set in motion an international research network that will study the relationships between humans and AI, with anticipation as its point of departure," says Luis de Miranda.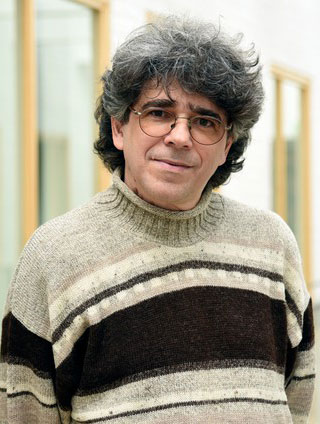 "Achieving a constructive cross-disciplinary exchange is not easy. Through common discussions and eventually joint work around this theme, we can ask new scientific questions that previously could not even be formulated," says Alessandro Saffiotti.
The CREA network has also received funding from the Riksbankens Jubileumsfond (Bank of Sweden Tercentenary Foundation) in order to arrange a seminar series with the same theme this spring. Starting in March, several world-leading researchers in the field of anticipation will hold monthly seminars in Örebro – also open to the public.
"This will strengthen research within the group and hopefully lead to new collaborations with researchers from other countries. We also hope that our seminar series will introduce our research to a broader audience," concludes Luis de Miranda.
Text and photo: Jasenka Dobric
Translation: Jerry Gray