ISCWAG
The International Socio-Cultural research group on Women's Artistic Gymnastics is a consortium of sociologists and pedagogues who conduct research on women's artistic gymnastics. The ISCWAG network was formalized at the 2016 international conference "The Future of Women's Artistic Gymnastics", held at the University of Gothenburg, 31 October to 3 November 2016.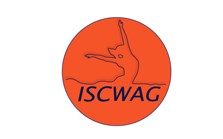 The purpose of the ISCWAG network is to:
consolidate expertise for future ISCWAG research efforts;
communicate ISCWAG research findings;
act as a representative network for WAG researchers, governing bodies and gymnastics stakeholders.
Publication from ISCWAG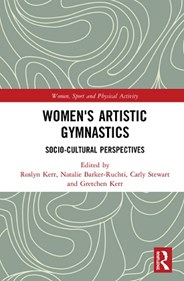 This book lifts the lid on the high pressured, complex world of women's artistic gymnastics. By adopting a socio-cultural lens incorporating historical, sociological and psychological perspectives, it takes the reader through the story and workings of women's artistic gymnastics.
Beginning with its early history as a 'feminine appropriate' sport, the book follows the sport through its transition to a modern sports form. Including global cases and innovative narrative methods, it explores the way gymnasts have experienced its intense challenges, the complexities of the coach-athlete relationship, and how others involved in the sport, such as parents and medical personnel, have contributed to the reproduction of a highly demanding and potentially abusive sporting culture.
With the focus on a unique women's sport, the book is an important read for researchers and students studying sport sociology, sport coaching, and physical education, but it is also a valuable resource for anyone interested in the development of sporting talent.