Welcome to the 26th Biennial NFF Conference!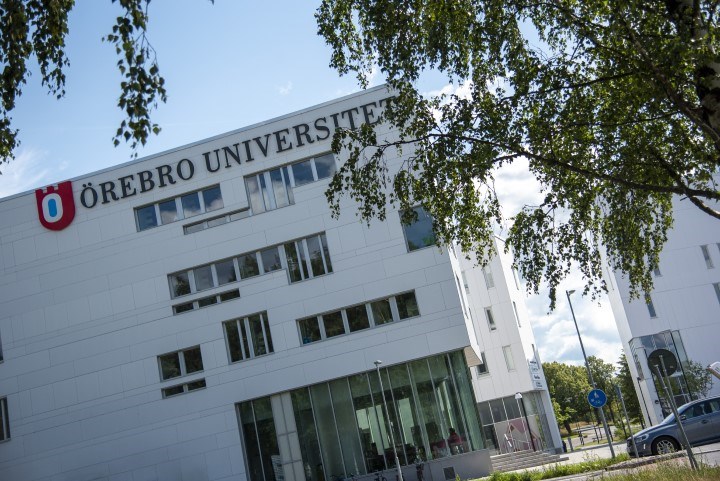 NFF 2021 will be held at Örebro University, Sweden. The main conference will take place from Wednesday, August 25 to Friday, August 27, 2021. The PhD Workshop will take place from Monday, August 23 to Tuesday, August 24, 2021.


Status updates
23 March, 2021: Dear Scholars and Friends of the Nordic Academy of Management,
We regret to inform you that due to the continuing uncertainty regarding the COVID-19 pandemic, the decision has been made to postpone the conference to August 2022. Discussions have been intensive regarding potentially moving the conference online, but we have made the decision that it is important to meet and discuss our topics face to face.
Abstracts that are accepted for the conference will automatically be accepted to the conference in 2022, which frees time to write the papers. We also ask those of you that review abstracts to complete these reviews so that everyone who has submitted an abstract receives feedback and a decision on their submissions. Please inform your co-authors about the postponement and handling of abstracts.
Moreover, we will do a new round of call for papers for the 2022 conference, so that all of you that did not submit abstracts this year will have a new chance to participate in the next NFF conference.
Organizing Committee NFF 2021
1 February, 2021: Given the current situation, we have decided to extend the deadline for the abstract submission until 12 February, 2021.
We are looking forward to receiving your submissions and welcoming you to the 2021 NFF conference. Your support is appreciated.
Organizing Committee NFF 2021
14 January, 2021: We still work on the option NFF 2021. A new decision will be taken mid-February after abstract submissions and based on information about the situation in the Nordic countries as represented on the board. Through submitting abstract, you support the attempt to run the conference in 2021.
Organizing Committee NFF 2021
Preliminary Deadlines:
Call for Tracks: 15 October, 2020
Call for Abstracts: 12 February, 2021
Full Papers due: 21 June, 2021
The 26th Nordic Academy of Management Conference:
"Bringing Research Together"
25–27 August, 2021
Örebro University, Sweden
PhD Workshop: 23–24 August, 2021
Dear members and friends of the Nordic Academy of Management,
It is our pleasure to announce the celebration of the Nordic Academy of Management (NFF) Conference 2021 in Örebro, Sweden. The conference will take place at Örebro University Campus, 25-27 August 2021. Our conference theme is  "Bringing research together."
The conference theme targets how business administration is one discipline, but too often is discussed, researched, taught, and indeed conferenced in silos. Together, we are researchers in marketing, accounting, organization, and so on. Yet, together, more importantly, we are business and management researchers. The conference theme 'bringing research together' is therefore about tearing down the silos of business administration and starting to think more holistically about the firm, its context, offerings, and performance. None of the individual subject areas matter without the other. Put more strongly: none of us matter without the rest of us.
Bringing research together is also about tearing down boundaries between research, teaching, and business. The conference theme poses us to think about: How we are relevant, yet independent; what we need from industry; what industry needs from us; and, how can we bring our research into teaching and practice.
Bringing research together furthermore gives us the opportunity to meet as researchers, teachers, and practitioners among the Nordic countries. Recent developments have brought relevance to the actual meeting of academics; to discuss research, teaching, and business practice with peers, as well as to socialize. Let's make NFF 2021 a time to reunite and meet new friends!
To submit your abstract to NFF 2021:
Complete your abstract following provided author guidelines
Select a track that fits your abstract
Submit HERE no later than 12 February, 2021 (Deadline extension)
For each step of the process, from track calls to abstract and final paper submissions, we follow guidance within the Nordic countries regarding the current Corona pandemic. Our idea – supported by the NFF board – is to postpone up to August 2022, rather than go digital. Your interest to participate – through track calls, abstracts, and later paper submissions – is vital for any decisions made and we dearly look forward to welcoming you in Örebro!
Best wishes,
On behalf of the local organizing committee
Christina Öberg, Conference Chair
Örebro University