Keynote speakers
Josée Johnston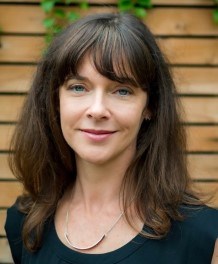 Josée Johnston is Professor of Sociology at the University of Toronto. Her research uses food as a lens for investigating questions related to consumer culture, sustainability, and inequality. Dr. Johnston is the co-author of Foodies with Shyon Baumann and Food and Femininity with Kate Cairns. She has published articles in venues such as Sociological Forum, Journal of Consumer Culture, Theory and Society, Cultural Sociology, and Poetics. Dr. Johnston's latest project explores the shifting cultural politics of meat consumption and production in North America.
Paul Svensson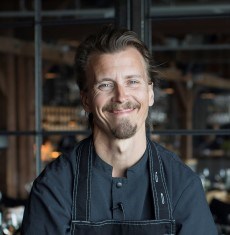 Paul Svensson, Chef, creative leader and caretaker of Planet Earth.
Paul Svensson is 48 years old with 3 kids. Living in the beautiful Stockholm Archipelago, he spends much of his spare time in the garden and with his bee hives.
Paul started his chefing career in the navy in 1993 and became overwhelmed with the idea of becoming a great chef. He took this passion overseas, studing the culinary arts in Tuscany, England and France.
After training, Paul began his career in London working with with Marco Pierre White in London for 1,5 years along with several other restaurants.
On return to Sweden, Paul joined the team of Mathias Dahlgren at Bon lloc in Stockholm for many years, working his way up to Headchef. It was during this time that Svensson competed for Sweden in Bocuse d'Or in 2003, placing 5th overall.
As a cookbook author Paul has written nine books around different themes a number of which have been awarded "Best cookbook of the year in its category".
Paul is known for his work as a TV-Chef. He has featured on the jury of several shows including Landgång on SVT, Junior Top Chef and has produced two of his own shows - one tackling the the subject of school dinners, and one looking at food waste and how to reduce it.
In everything he does, Paul works with a focus on zero waste kitchens and outside the kitchen, he acts as a hired speaker with the subject sustainble pleasure.
Paul spent over a decade running a plantbased restaurant at the Fotografiska Museum of photography, according to Leading Culture Destinations Award "The worlds best restaurant in a museum 2017". In September 2019 with collegues he open Paul Taylor Lanthandel – the ultimate in local, organic and sustainable food and beverage and which has the ambition to be the most sustainble and pleasureful restaurant in the world.
Paul is now part of the "Studio 2000" team – a restaurant operation and experiement into the future of the food system. Together, they are trying to build the most equitable, local and sustainable operation from soil to restaurant plate ever conceived.
Göran Eriksson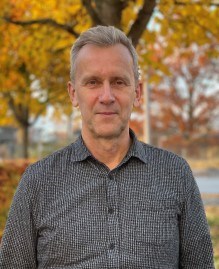 Göran Eriksson is a professor of Media and Communication studies at Örebro University, Sweden. He works in the field of discourse analysis and his current research is linked to the sociology of health and is concerned with multimodal representations of healthy food and healthy eating in different settings. Ongoing studies look at marketing and are especially interested in how science and scientific expertise is communicated. He publishes extensively in international peer-reviewed journals and is currently editing the book Selling Healthy Lifestyles with Science (with Lauren Alex O'Hagan). Göran is associate editor of the SSCI- indexed journal Discourse, Context and Media.