This page in Swedish
Ilaria Pitti about Örebro: "I'm a better researcher today - with a stronger CV"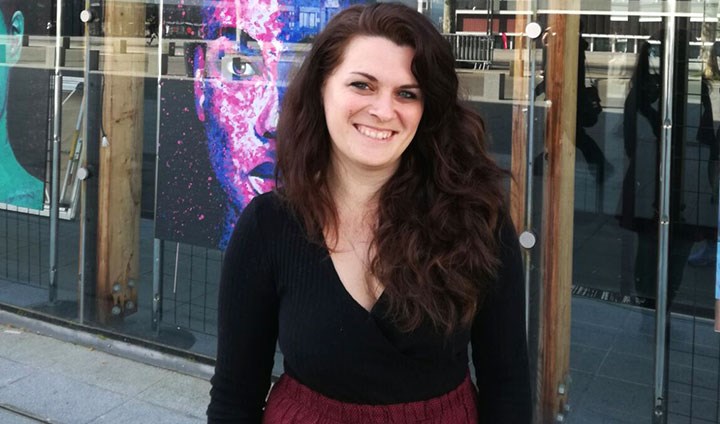 It has been a time characterised by cooperation and helpful colleagues. Above all, a supervisor that has been an incredible help. "I've learnt a great deal during my time here in Örebro and Erik Amnå is a fantastic supervisor," says Ilaria Pitti, a visiting sociologist from Italy.
Ilaria Pitti's tips for a successful application
Do not be discouraged by either the complicated language of the application form or by the hard competition.
Get started early, at least four to five months in advance. A proper application requires many revisions.
Contact researchers who have received funding previously. Read their applications. It does not have to be research related to your field, but it will help you understand both how to draw up your application and the criteria laid down by the EU.
Do not focus solely on your research project. All parts of an application are essential, such as how findings will be disseminated and how the ethical principles of research are followed.
Be ambitious, but do not promise too much. What you write in your application is also what you must deliver.
She came to Örebro in the autumn 2016 for a two-year study of how political activism develops in in young people in Sweden and Italy. Ilaria is visiting as a postdoctoral research fellow after the University received funding from the European Commission fund, Marie Skłodowska-Curie Actions Individual Fellowships (MSCA-IF). It is a part of the EU's huge research and innovation programme, Horizon 2020.
"A recognition of the research environment YeS (Youth & Society) and the research group Civic," declares her supervisor Erik Amnå, Professor of Political Science, upon receiving confirmation from the EU.
"We received this research grant, despite some of the toughest competition you could imagine. It is the foremost of the four EU grants that I have received thus far," he explained in the spring 2016.
Made a lasting impression
As a doctoral student at the University of Bologna, Ilaria Pitti stumbled upon Erik Amnå's name. An article that he co-wrote with Joakim Ekman ("Political participation and civic engagement: Towards a new typology") made a lasting impression on her.
"The subject matter of the article was beneficial to me and my research," she says.
Ilaria Pitti initiated the application herself. While doing her postdoc research at the University of Bologna, she sent Erik Amnå an email inquiring if he would consider being her supervisor. She briefly described her research idea and attached her CV.
She received a positive answer, both from Erik Amnå and later from the European Commission, which granted the University funding.
"I wanted to continue with the research I was doing in Italy, however in another country, to perform comparative studies. And the main reason I turned to Sweden first was Erik Amnå," she adds.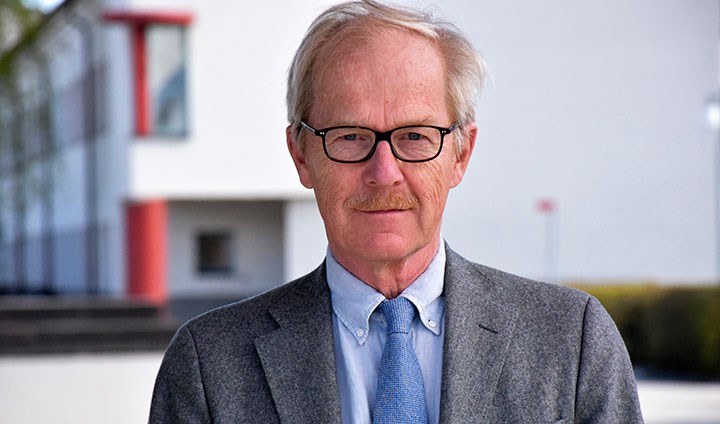 Extremely pleased
Ilaria Pitti wrote the bulk of the application, even if it is the host university that formally applies for the grant. She got started early with the application process; her email to Erik Amnå was sent ten months before the application deadline. In preparation, Ilaria also contacted several researchers who had received funding from the research programme Horizon 2020. In addition, she had already written other applications to programme, which helped her tremendously.
"Since it's a good idea to get started early, I worked with the application over ten months part-time, since you often have to make changes and re-write your application."
She is extremely pleased with her time at Örebro University. And precisely as planned, she has expanded and strengthened her international network. She has acquired new theoretical and methodological knowledge, due in part to supportive colleagues in Örebro, as well as to the open and welcoming research environment here.
"I like the culture that you have here in Sweden. For example, relations between doctoral students and professors are much more relaxed than what I am used to."
Ilaria Pitti has also travelled to lecture in many countries, participated in conferences and various courses. In February, she was in South Africa, with future trips already booked to Canada and Australia. "I've practically been on tour since arriving here," she says quite pleased.
A more independent researcher
However, more than anything else, she praises Erik Amnå and all his efforts.
"He has been incredibly supportive, while at the same time trusting me and giving me responsibility. Being here has made me a more independent researcher. And I have Erik to thank for that."
The aim for being in Örebro is to get help in becoming an internationally outstanding researcher and leader of research. Therefore, she was given the opportunity to attend an in-depth course in statistics. However, the University has been unable to provide Ilaria Pitti with an academic leadership course in Örebro as proposed.
Erik Amnå solved this by securing equivalent instruction at the University of Sydney, Australia. Ilaria Pitti will travel there this summer to work with Professor Ariadne Vromen, who specialises in young online activists.
Erik Amnå says he is more than pleased with Ilaria Pitti's time here in Örebro. She has been a valuable addition to the research group, contributing new energy and knowledge.
"This group of people that Ilaria has studied, we have never been close to previously. Her research has deepened our understanding for young people's social engagement. Moreover, the fact that every new colleague enriches our daily lives, is especially true when it comes to such an incredibly nice person as Ilaria. It's not insignificant that people harmonize with each other" says Erik Amnå.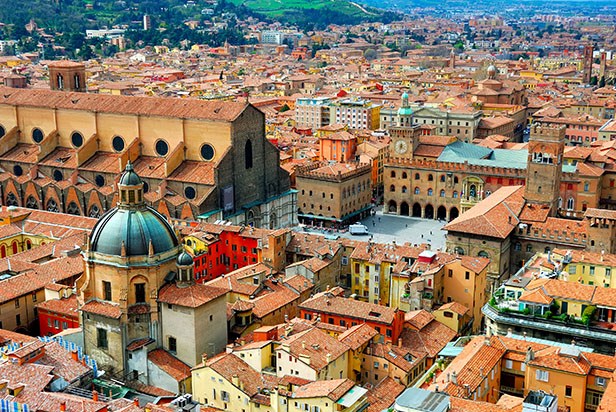 Will leave in August
Ilaria Pitti will leave Örebro in August. She will continue researching political activism in young people, but exactly where has not been decided quite yet. Among her plans is to apply for a research grant that may provide a new position at a German university, most likely Goethe University Frankfurt. The appointment is for one to five years, depending on the size of the grant.
Her long-term goal is a permanent appointment as a researcher/associate professor at the University of Bologna, a position to be announced in about a year. Ilaria Pitti is hopeful.
"Just as I'd hoped, my time here at Örebro University has helped me develop, and I'm a better researcher today. And I've strengthened my CV greatly too. So, coming to Örebro has proven to be the best thing I could have done."
Text: Mattias Frödén
Translation: Jerry Gray
Researching activists on the left
Ilaria Pitti's research involves studying political activists on the left, especially young people. Covering topics such as how their political activity has evolved, what has influenced them and who are their role models?
From the beginning, she planned to study groups who utilise violence and other illegal means to attain their political goals. It did not turn out that way. On the other hand, the groups which Ilaria Pitti have worked with are on the border between what is legal and illegal.
"It may involve actions like occupying buildings, unauthorised demonstrations, but even giving food and shelter to refugees. It's largely about civil disobedience, so these people don't pose a threat to democracy in our society," she explains.
The comparative study includes activists in Malmö and Bologna.
"I chose Sweden because there is a huge difference between young people's circumstances here and in Italy. Which makes it interesting."
Text: Mattias Frödén
Translation: Jerry Gray