This page in Swedish
Örebro 62nd best among world's youngest universities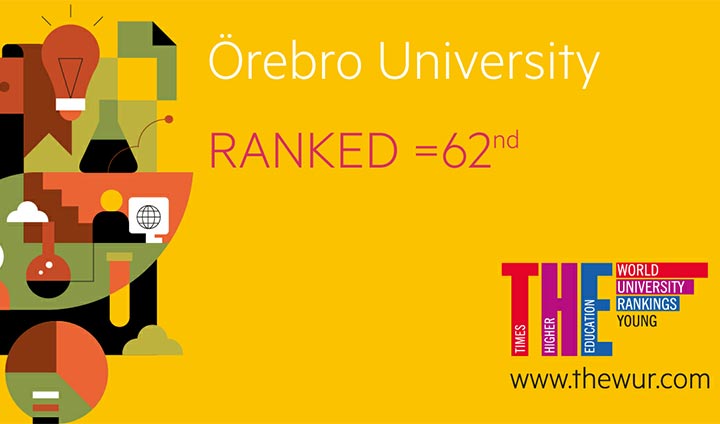 62nd place – Örebro University has climbed a notch higher on the Times Higher Education World Rankings of the top young universities. The list ranks 250 higher education institutions from 55 countries, all aged 50 years or younger.
This year's 62nd place means that the University is back on the same level as in 2016.
"We are pleased that Örebro University has maintained a good position among the world's best younger higher education institutions. This is important when recruiting both researchers and students," says Johan Schnürer, Vice-Chancellor.
Times Higher Education World University Rankings is one of the most highly regarded international quality evaluations of higher education and research, which analyses five factors: teaching, research, citations, international outlook and industry income.
Örebro University is listed on several of the Times Higher Education rankings. On the latest global list of higher education institutions, Örebro University maintained its place in the 351 to 400 band. Competing for this prestigious ranking are 1,100 universities with researchers who altogether have published at least 1,000 articles over the past five years.
Among the world's top young universities, three are from Sweden. In addition to Örebro, the Swedish University of Agricultural Sciences, SLU, place 36 and Linköping University, place 73, are also on the ranking.