This page in Swedish
Research on healthy ageing attracting international doctoral students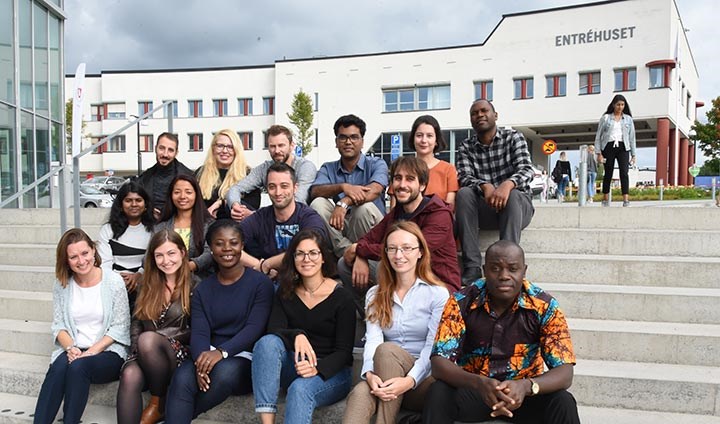 They have arrived – all sixteen researchers in the doctoral programme Newbreed, Örebro University's strategic initiative on ageing research.
Newbreed is part of the University's strategy for research on healthy ageing – within the same focus area as the research school Successful Ageing, with its eighteen doctoral students.
"Population ageing is one of Sweden's and Europe's biggest societal challenges, and a great deal of new research is needed from many different perspectives. Newbreed, together with the research school Successful Ageing , represent a significant investment in this key area," says Martin Karlsson, coordinator.
Newbreed is funded to 50 per cent by Örebro University, with the EU and the COFUND programme funding the remainder. Örebro University, together with Lund, are the two Swedish universities receiving a portion of this European Commission research funding.
All from countries other than Sweden
To receive COFUND funding, special rules apply. Doctoral students may not have active in Sweden for more than 12 months over the last three years. All researchers in Newbreed come from countries other than Sweden, most of them outside Europe.
"With this and other initiatives, the EU wants to strengthen mobility in the research community. In order to meet the most important social challenges with relevant research, this type of cooperation and cross-border exchanges are indispensable," says Martin Karlsson.
Another prerequisite is that these doctoral students should also work outside Örebro University, in the business and public sector or at other universities. They will work with an interdisciplinary focus around four different themes with healthy ageing at the as its focal point.
"Newbreed is a very broad doctoral programme. Doctoral projects stretch over a range of research areas, from assistive robots in health care, to fighting poverty among the elderly in third world countries, to the effects of physical activity on elderly health," explains Martin Karlsson.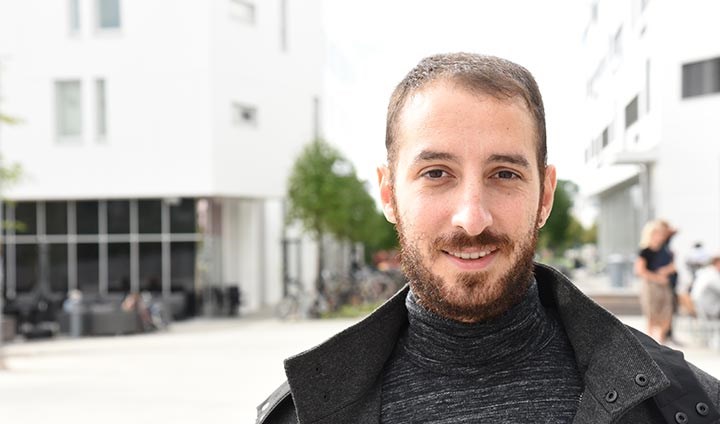 Sixteen doctoral students have been chosen from among more than 300 applicants. Each of them has brought their own project to Örebro University. Hany Hachem and Andreea Badache are two of these new doctoral students.
For Hany Hachem, the appointment as a doctoral student in Newbreed has been decisive for specialisation in his career.
"If I hadn't been given this opportunity to perform research on ageing and teaching, then I wouldn't have continued in academia. This is my passion and so very important in my life," he says.
Hany Hachem arrived in April and is as positive today as when he first arrived here. He also points out that on the other hand, there was no honeymoon period
Hany Hachem and Andreea Badache share a personal interest in researching the elderly. Both were close to their grandmothers and have experienced first-hand what a blessing the elderly really are.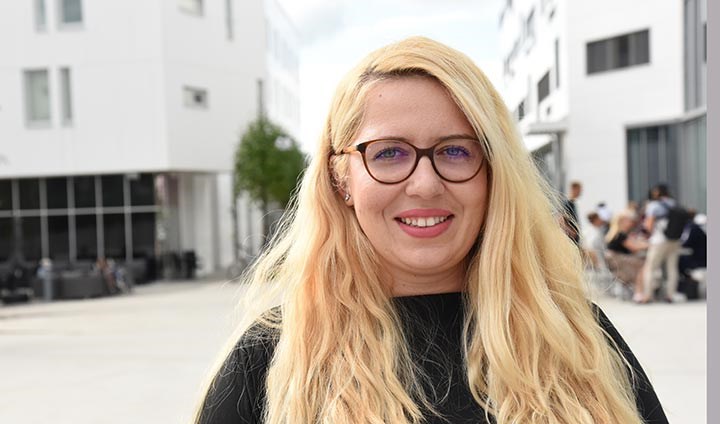 Andreea Badache is a physiotherapist and has studied and worked in seven different countries before coming to Örebro. Her research is within disability studies.
"The point of departure of my research is the idea that the elderly can enrich society. Even if healthy ageing doesn't necessarily mean perfect health, it does imply quality of life," she explains. Her four years in Newbreed will also include studies in Stockholm, Great Britain and the United States.
She and Hany Hachem both see a tremendous benefit in that so many research areas are gathered within Newbreed:
"It's not fitting to study ageing through only one perspective. This opportunity to engage with other researchers is rewarding in so many ways," says Hany Hachem.
Text and photo: Maria Elisson
Translation: Jerry Gray