This page in Swedish
Researches poverty and ageing – to Oxford in the spring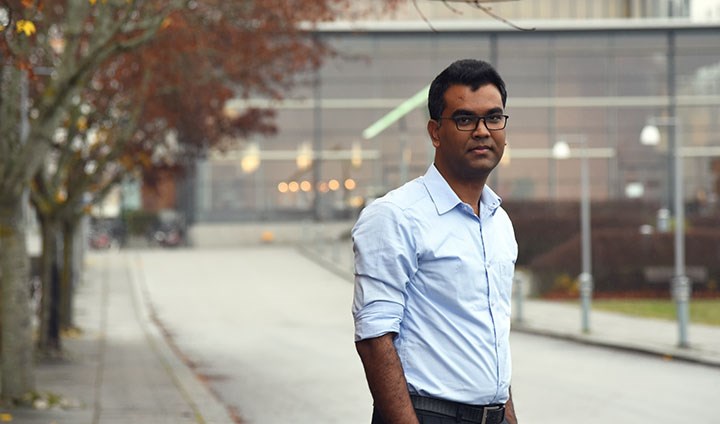 Owasim Akram combines a long background in poverty research with hands-on experience of helping people out of extreme poverty. The knowledge and skills gained from this work, he will bring with him to Oxford in the spring. "I look forward to going there and believe that I will be able to contribute with insights that are perhaps new to them," he says.
Facts about Newbreed
Newbreed is a doctoral programme within the focus area of Successful Ageing at Örebro University. The programme is co-funded by the European Commission through the Marie Skłodowska-Curie Actions, Co-funding of Regional, National and International Programmes (MSCA COFUND).
The programme is organised into four thematic areas: Biology of ageing, Ageing and the fourth industrial revolution, Ageing and psychosocial adjustment, and Ageing from a societal perspective.
Owasim Akram is from Bangladesh where he first studied international relations, after which he embarked on research into public health issues.
Having been involved in research for a few years, he felt a desire to work more directly in the field. This was the start of a long period when Owasim Akram first took up a position with the children's rights organisation Plan International and from there moved on to other aid organisations such as ADD International, Oxfam, and the EU's aid programme in Bangladesh.
"My time with these organisations gave me concrete, practical experience of working with extreme poor people. I was out there in the field, coming in contact with these people," says Owasim Akram.
Followed 72 extreme poor households
While tracking the aid efforts, his job was to lead the research within the development programmes.
One of his projects involved following, for a period of five years, 72 households in Bangladesh living in extreme poverty. The research focused on identifying the cause of these families' poverty, but also on what could be done to pull them out of it.
"We provided them with a small amount of money, or other small assets, for them to make a livelihood. We then returned once a year to see if, and if so how, their situation had changed."
In EU's aid programme in Bangladesh, Owasim Akram had a strategic role – he managed a portfolio with a budget of EUR 200 million.
"I worked there for 3.5 years and my primary focus was food security and resilience for extreme poor people in rural areas."
Newbreed the next step
But it was time to take the next step. Owasim Akram wanted to return to more traditional academic research, while incorporating the practical knowledge that he had gained from his work in the development sector.
As a result, he is now one of 16 doctoral students within Newbreed (LÄNK), which is part of Örebro University's strategic initiative for interdisciplinary research on ageing. Owasim Akram will focus on research on poverty among the ageing population in developing countries.
"There are two groups that are more vulnerable to poverty than others – women and the ageing population. In my research here at Örebro, I will focus on older people, but I will also include the gender perspective."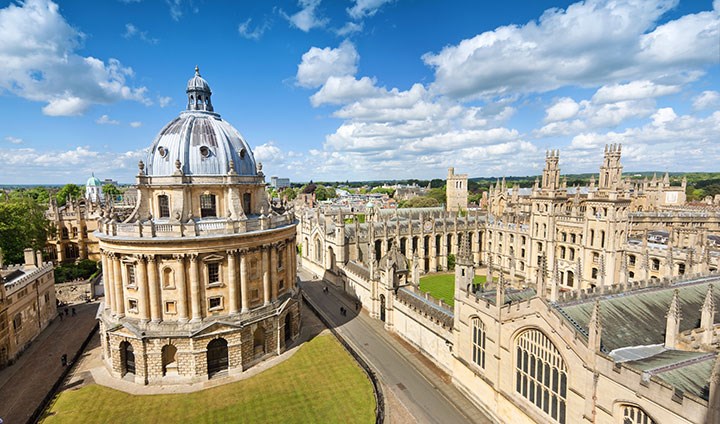 To Oxford in the spring
According to Owasim Akram, there is no research on poverty in developing countries at Örebro University, which is one of the reasons why he will spend at least three months as a visiting PhD student at University of Oxford in the UK.
"The UK is world-leading when it comes to research on poverty in developing countries and Oxford is the most highly ranked university in the world, so I am very pleased that they accepted me. I will be based at the Oxford Institute of Population Ageing – one of the world's most renowned institutes within ageing research," says Owasim Akram.
While in Oxford, he is planning to finalise his second peer-reviewed article on ageing and poverty. It will account for the results of his study of the 72 households back in Bangladesh. Were these families able to rise out of poverty after receiving help and if so, what factors had an impact on this development? These are the types of questions that Owasim Akram will address.
Lack of research
"Oxford has shown interest in this work because it deals with practical experiences made in the field – a perspective which is generally lacking in ageing research. That will be one of my contributions to Oxford," he says and continues:
"On the whole, there is hardly any research on poverty and ageing in developing countries. Almost all studies of this kind look at industrialised countries and in addition, they are conducted by researchers based there. I believe this will be a win-win experience for both Oxford and myself."
Text: Mattias Frödén