This page in Swedish
Second winner of the Excellent Teaching Award 2018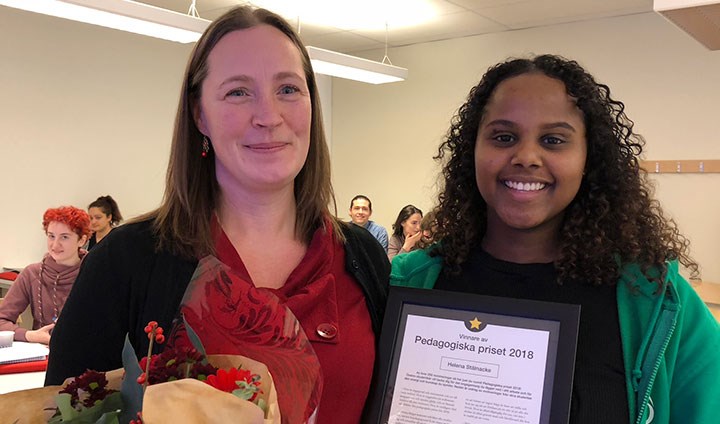 Helena Stålnacke and Kaltum Mohamud (Vice President of Educational Policy, Örebro Student Union).
"This is such a great honour", said Helena Stålnacke when Örebro Student Union surprised her with the award during a lecture. She is the second of two recipients of this year's Excellent Teaching Award.
Helena is a lecturer in the audiologist programme and researcher in disability science at the School of Health Sciences. Among the reasons for his nomination given by the students were:
Helena is always cheerful, and her creative lectures captures students' interests and curiosity. She is dedicated, enthusiastic and sees each student as an individual. She is the backbone of the audiologist programme, spreading delight and an real interest for learning amongst her students. In addition to being a skilful teacher, she is also a reliable mentor, who listens to her students and genuinely understands what they have to say.
Translation: Jerry Gray