This page in Swedish
Swedish proverbs – a tough nut to crack
Yesterday saw the traditional "Sweden on Campus" festival test exchange students' knowledge of their adopted country. While competing in nine different events, including sampling Swedish foods, trying out floorball and interpreting Swedish proverbs, the aim is for them to learn more about Sweden, explains Sofie Sjöberg.
"Some of the proverbs were particularly difficult to decipher," says Sofie, who is working as an International Student Assistant.
"Sweden on Campus" is part of a competition that runs throughout orientation. The students compete in groups and the winning team will be announced at the exchange students' welcome dinner at the end of September.
"The most talked-about event is the one called "A taste of Sweden" since the students get to sample both Swedish caviar and salty liquorice," says Sofie.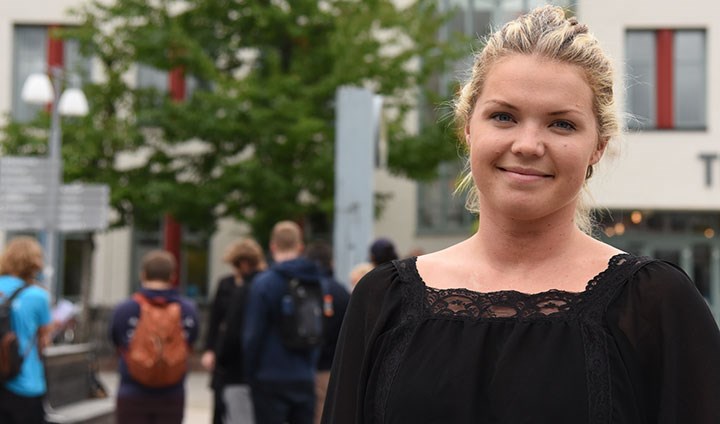 Text: Anna Asplund
Film: Katrin Wieder and Anna Asplund
Foto: Anna Asplund
Translation: Charlotta Hambre-Knight