This page in Swedish
Time to celebrate - Graduation and farewell ceremony for International Master's students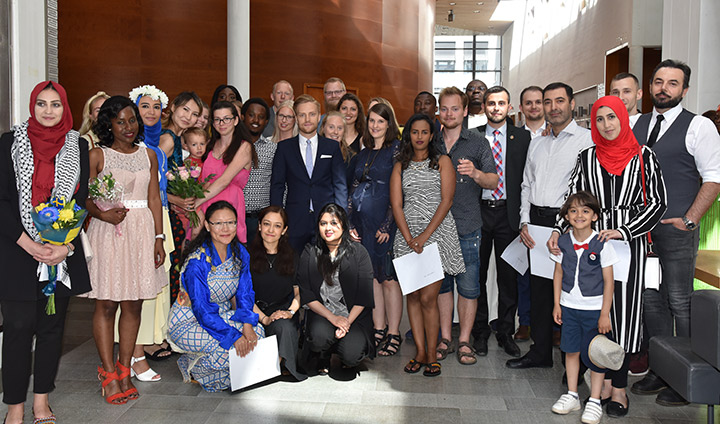 At today's graduation and farewell ceremony our International Master's students received their certificate. Besides several speeches and a slideshow the ceremony was rounded off by students performing Swedish summer songs.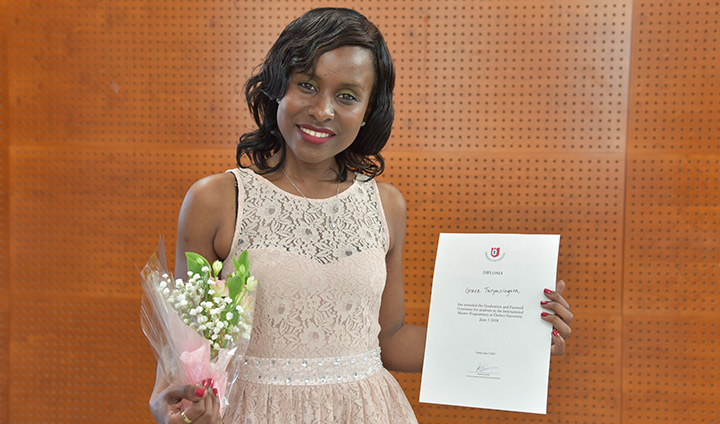 For Grace Turyasingura, Master's student in Innate Immunity in Health and Disease, it was a special honor to be chosen to hold a speech on behalf of all international Master's students. "For me it was a special moment on stage, I will always remember it."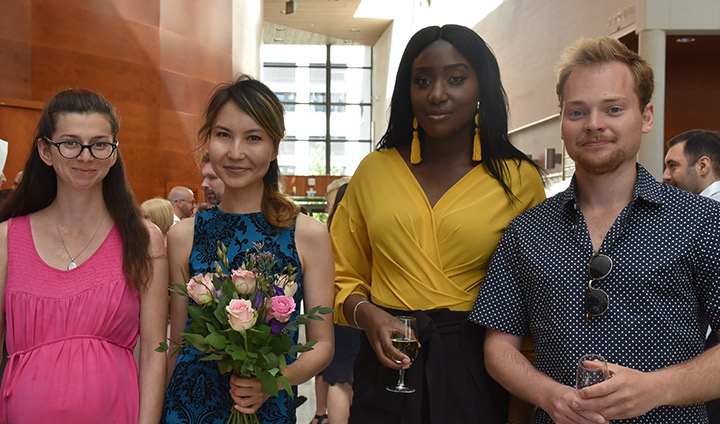 Stefania Rabasco, Master's student in Chemistry in Environmental Forenics, feels very relieved after her graduation. "I am really proud of what I have achieved." Leila Sati, Master's student in Applied Statistics, has mixed feelings about graduating from Örebro University. "For me it was and still remains a beautiful time full with experience, which now comes to an end. I am really happy and also sad at the same time". Fatou Bittaye and Frans Flodin, Master's students in the Public Planning for Sustainable Development programme, are both really excited about what will await them after graduation.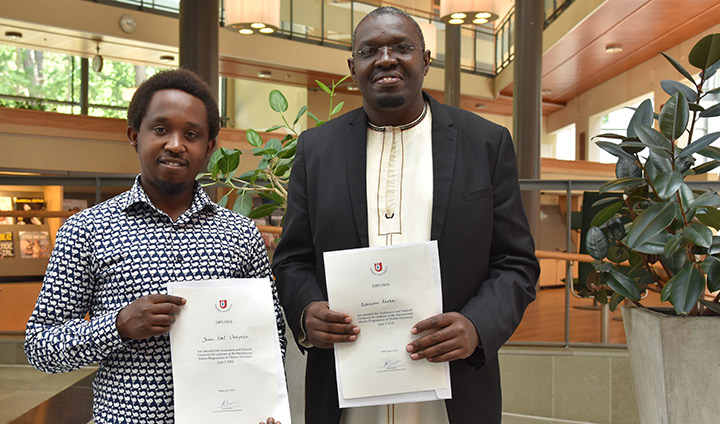 Reeka Robinson, Master's student in Information Systems, IT Project Management and IT in Public Administration, is very optimistic about his dream of a PhD position in the future. Jean Noel Uwayezu, Master' student in Chemistry in Environmental Forensics will stay at Örebro University for now. "I found a position in the lab of Örebro University. I will stay here for at least the next three months."
Text and photo: Katrin Wieder