This page in Swedish
"Set to impact all of society" – AI to be included on other programmes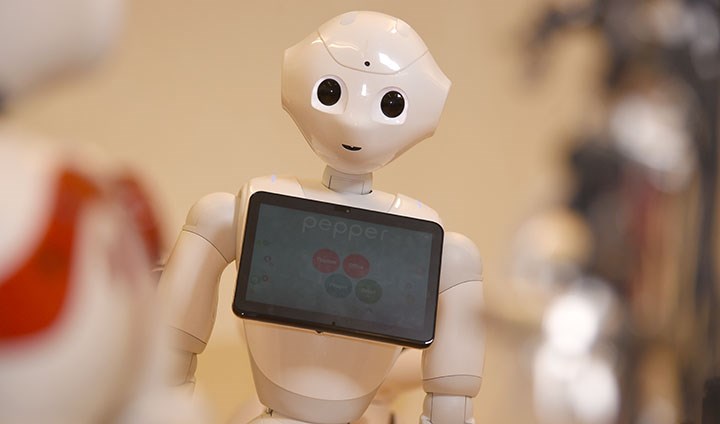 This robot is being tested in a home-like environment at Örebro University, so that it may learn how to move around in a home without disturbing the people who live there.
Örebro University's investment in artificial intelligence, AI, should also impact other study programmes, disciplines, the business and public sectors.
It is to this end that Professor Amy Loutfi has now been appointed pro-vice-chancellor, to spread knowledge from the artificial intelligence research field.
"AI will impact all of society, our courses, study programmes and our working life," says Johan Schnürer, vice-chancellor at Örebro University.
Beginning in September, Professor Amy Loutfi takes up her new position as pro-vice-chancellor. Her task is to identify collaboration opportunities with both the public and private sector. She is also charged with finding ways to include AI on other courses and study programmes, which are not otherwise considered technically based.
"In particular, I will be looking at how I can work for the whole university and other disciplines," explains Amy Loutfi.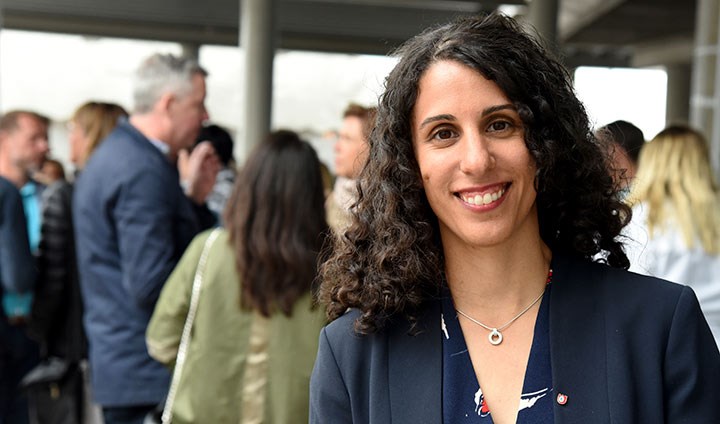 AI researchers are already working within several fields, which can be consequential both for future study programmes and for our working life. There are many examples of collaborative AI research at Örebro University. One is the study of the interaction between people and robots in the care of the elderly being carried out in a research and innovation apartment in Örebro. A second example is the testing of robots and other AI solutions currently taking place at the university's robotics lab, in an effort to simplify and increase work safety at various companies. Work is also underway to design digital twin models of various urban environments in Örebro, with exact 3D copies of buildings being produced digitally. This method allows the identification of construction errors using the virtual model.
Booming field of research
"AI is one of Örebro University's strongest fields of research – and it is growing significantly," says Johan Schnürer. He wants this knowledge to be spread speedily and to be used even more – in the university domain as well as outside it.
"Amy Loutfi is uniquely qualified for the task, thanks to her expertise, her network and the context in which she Contexts that she is a part of."
AI – critical for business
The appointment as pro-vice-chancellor means that Amy Loutfi has the distinct reponsibility for the area's development at Örebro University.
"This means that I can focus my efforts on the strategic efforts within AI, working within the university but also representing our university as I interact with our partners," says Amy Loutfi.
Collaboration with the business sector is a critical part of her mission. There are already companies involved in many research projects. Örebro University also offers several AI courses aimed at working professionals.
Moreover, the setting up of the AI Impact Lab will soon be underway. This lab will be a meeting place at the university where companies and the public sector can update themselves on the latest developments within AI.
"Swedish industry as well as the public sector and academia, has to keep up with these developments. Otherwise, Sweden will fall desperately behind," concludes Vice-Chancellor Johan Schnürer.
Text and photo: Jesper Mattsson
Photo: Jesper Eriksson
Translation: Jerry Gray