This page in Swedish
Time to celebrate – 20 years as a university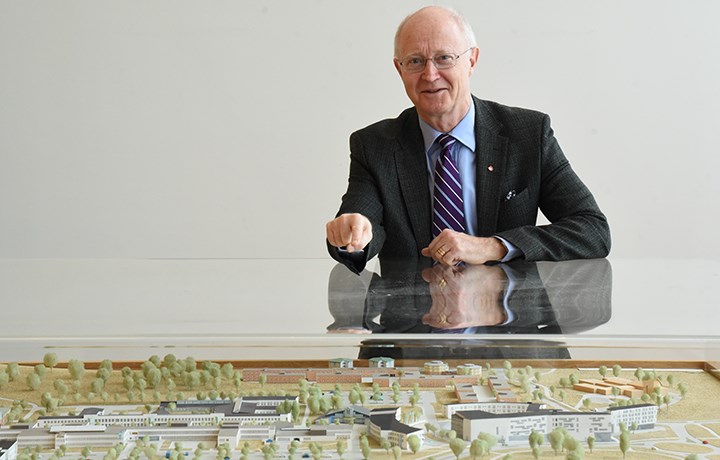 Johan Schnürer pointing out how the university has grown – a number of new buildings have popped up on Campus Almby since our university college days.
On 6 February, Örebro University is 20 years old. Earlier today, to mark the occasion, a year of celebration was kicked off – with cake.
"We'd like to acknowledge how far we've come in 20 years, where we are today, but also to look ahead. We are proud of our journey so far and we want to give back to the region that has supported us in our endeavours," says Vice-Chancellor Johan Schnürer.
In the year marking its 20th anniversary, Örebro University would like to thank Region Örebro County, Örebro Municipality and other collaboration partners. Events will be organised, mainly over two weeks at the beginning of October, for the public, schools and businesses. Read more on the anniversary website (English version coming soon).
You could say that the journey from university college to university began in earnest 30 years ago, in 1989. Örebro University College then advertised a vacancy for a vice-chancellor tasked with working to secure university status as well as an international standing for the institution.
Ingemar Lind got the job. Later on, he would draw parallels to the adventures of Odysseus, having to navigate through bad weather among hostile pirates.
"But Ingemar Lind did bring the ship into harbour, so to speak. An important step was establishing the professors' programme, which he did already in 1993," says Johan Schnürer.
Only higher education institutions with a university status were allowed to employ professors, but with financial support from the County Administrative Board, the County Council and Örebro Municipality, Örebro University College was able to enter an agreement with Uppsala University.
The agreement gave ten professors, salaried by Örebro University College, a mandate to develop research and education activities in Örebro and in exchange, Uppsala University was given 20 per cent of their time – without charge.
To ensure that the new professors' programme would attract media attention, Ingemar Lind made an unexpected entrance at the press conference where the agreement was to be signed. He rode in on a white horse.
In its last years as a university college, no tricks were needed to attract media interest, and the attitude towards Örebro University was long defined by the circumstances surrounding the approval of its university status. The academic assessment panel turned down the university's application, which was submitted in 1997, but despite this, the government decided to give its approval.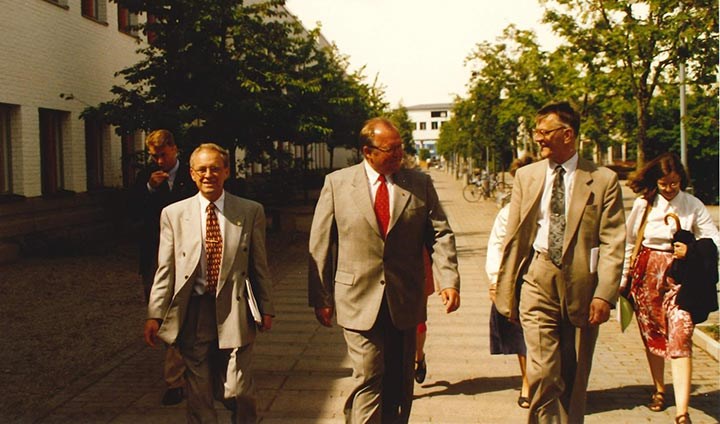 "The university has time and again showed that it was the right decision," says Johan Schnürer.
Five years after Växjö, Karlstad and Örebro were given university status, the National Agency for Higher Education found in a report that Örebro was the most successful higher education institution out of the three, according to almost all of the parameters used.
"Since 2015, we are also included on the international ranking Times Higher Education," says Johan Schnürer.
Times Higher Education is one of the world's most valued university rankings and in the last ranking, Örebro University came in at place 405 out of some 20,000 universities in the world.
But in the years running from the first celebrations – where students from the School of Hospitality, Culinary Arts and Meal Science in Grythyttan served pike quenelles, scallops, pheasant and Iranian caviar – to the ranking lists of today, a lot was to happen.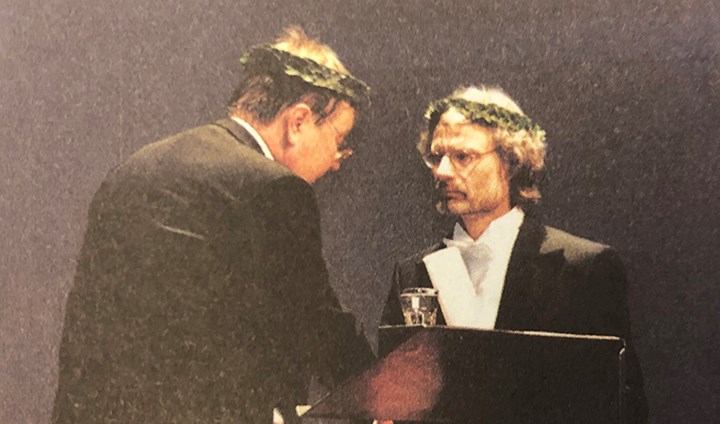 When Jan-Erik Gidlund took up the post as vice-chancellor in 1999, his task was to create a university. The first step was to set up courses and study programmes at the doctoral level and to expand research – and in order to do so, teachers and researchers with doctoral degrees were required.
"In ten years, Örebro University went from hosting some 50 doctoral students, enrolled at other universities, to having 500 doctoral students and some 30 doctoral programmes in as many subject areas," says Johan Schnürer.
Already in his first year as vice-chancellor, Jan-Erik Gidlund gave Jens Schollin, who was then professor and director of research at Örebro Regional Hospital, and the previous vice-chancellor Ingemar Lind the mandate to explore the prerequisites for setting up a medical school in Örebro. The first proposal was submitted in 2007.
But the decision would be a long time coming. Jens Schollin was appointed vice-chancellor and submitted not one but two applications before the university was given the thumbs up in March 2010.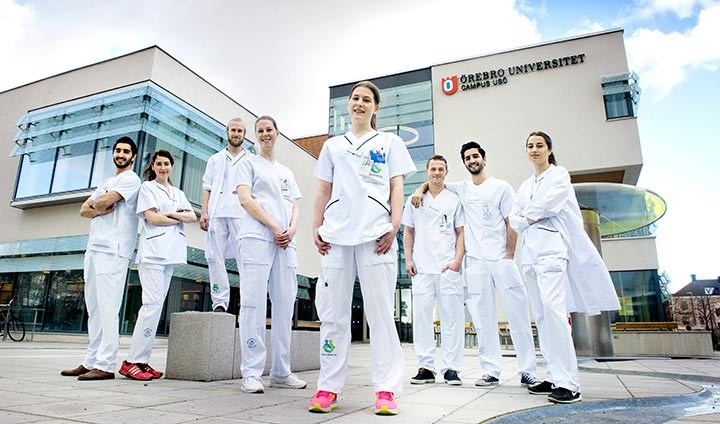 "We have since been given powers to award two different Master of Science degrees in engineering. In addition to training doctors and engineers, Örebro University today also offers other professional degree programmes, in law, psychology and economics to name a few – all of them with a high number of applicants per place," says Johan Schnürer.
"And naturally, we continue to invest in the most important programme a university can offer – our teacher programme. A programme with a long history in Örebro."
"Over these 20 years, we have also set up prominent research within many disciplines, with artificial intelligence, or AI, now being a particular cutting-edge field," concludes Vice-Chancellor Johan Schnürer.
Text: Linda Harradine
Translation: Charlotta Hambre-Knight
Photo: Örebro University, JP Lahall, Kicki Nilsson Icon
A growing university:
1969, 1971 Gymnastikhuset and the sports hall
1975 Långhuset
1991 Student Union Building
1993 Teknikhuset
1994 Nordic House of Culinary Art
1995 Prismahuset
1996 University Library
1998 Entréhuset
2001 Forumhuset
2002 Extension of Teknikhuset
2003 Campus Alfred Nobel in Karlskoga
2004 School of Music, Theatre and Art moves to Campus Almby
2008 Bilbergska huset
2014 Örebro University Medical Campus
2015 Novahuset