This page in Swedish
Excitement at Örebro University School of Business – awarded sought-after AACSB accreditation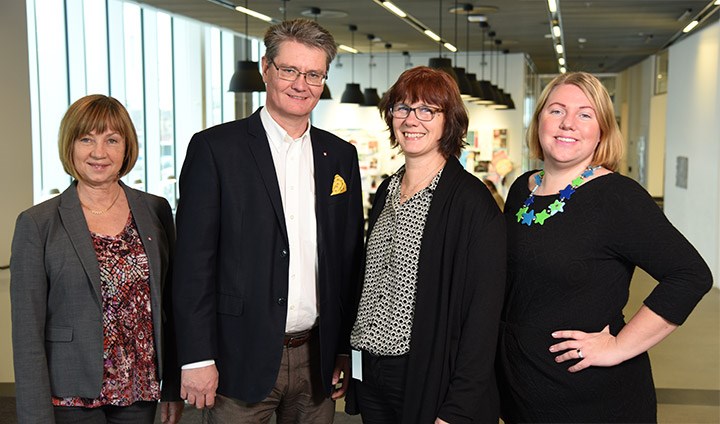 Gun Abrahamsson, Sven Helin, Pia Bro-Nygårdhs and Ida Andersson-Norrie have all worked on attaining the AACSB accreditation. And their hard work paid off.
Örebro University School of Business has met the rigorous accreditation requirements set by the organisation AACSB.
Less than five per cent of all business schools in the world have succeeded in attaining this much sought-after mark of quality.
"We are elated and proud today. The AACSB accreditation is a significant landmark in our internationalisation efforts" says Örebro University vice-chancellor Johan Schnürer.
Upon a successful review by external evaluators, Örebro University School of Business is now accredited by AACSB, the Association to Advance Collegiate Schools of Business.
"We congratulate Örebro University," says Stephanie M. Bryant, executive vice president and chief accreditation officer of AACSB International. "AACSB accreditation recognises institutions that have demonstrated a focus on excellence in all areas, including teaching, research, curricula development, and student learning."
Meeting high requirements
The entire process of reaching accreditation is rigorous and takes several years to complete.
The university is assessed on fifteen international standards. The review is conducted by experienced heads of school from other business schools around the world.
According to the AACSB, less than five per cent of the world's 16,000 business schools have succeeded in attaining accreditation by the organisation.
"We are very proud to count ourselves among the few business schools that have achieved AACSB accreditation. Everyone at the school, together with our students and other partners, has worked hard for several years to get accredited. Without their incredible efforts, we would not have succeeded in reaching our goal," says Sven Helin, head of school of Örebro University School of Business.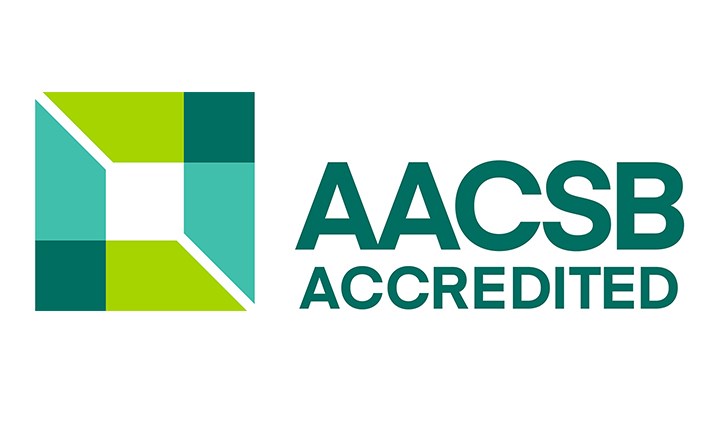 "Extremely important"
Over the last few years, several universities around Sweden have worked actively to achieve AACSB accreditation. Örebro University is the fourth higher education institution in the country to attain this internationally recognised accreditation.
"AACSB accreditation is extremely important in strengthening our brand. Accreditation will help us in developing new cooperations with business schools of international high quality. We believe our opportunities in international recruitment will improve as well," says Sven Helin.
The comprehensive work of systematically reviewing all details of the school's operational activities will also be of benefit to other parts of the university.
"Örebro University School of Business's work on this accreditation process provides the university with essential knowledge for the development of our quality system," says vice-chancellor Johan Schnürer.
Text and photo: Jesper Mattsson
Translation: Jerry Gray
The accreditation process:
The process resulting in AACSB accreditation is based on a comprehensive, systematic development procedure centred on 15 international standards. These standards ensure that the school of business maintains high international quality.
All operational activities are assessed, from education and the study environment to research and collaboration.
The review is performed by experienced heads of school from other business schools around the world. The evaluation ensures that the business school has the resources required to provide students with high qualitative education. The process is rigorous and takes several years to complete.
After awarding accreditation, AACSB performs regular follow-ups of the university, to verify continued accreditation.
Here are additional facts about accreditation as well as a searchable list of all AACSB accredited universities in the world.