This page in Swedish
Launch of ORU2020 – new evaluation of the university's research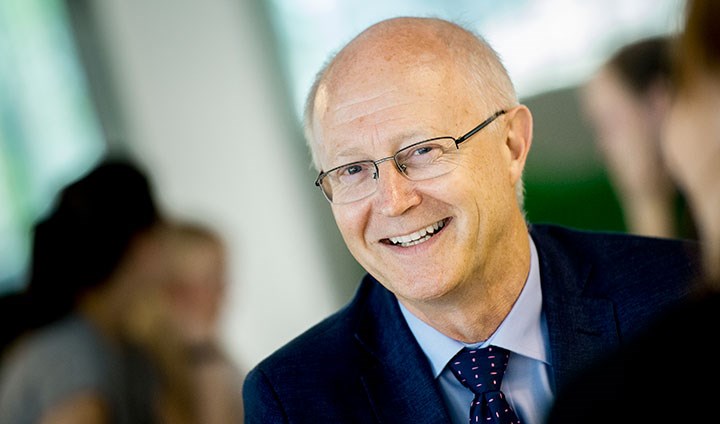 Vice-chancellor Johan Schnürer
For the third time, Örebro University is evaluating all its research. The difference is that in ORU2020, research within different fields will not be graded and compared. Instead, focus is on development.
"The goal is the same as in the evaluations of 2010 and 2015 – quality enhancement within research," says Johan Schnürer, vice-chancellor of Örebro University.
Just as for previous evaluations, data on research publications, research funding and staff in the last five to seven years will be collected.
The university has divided its research into a number of units of assessment, and in the next phase, these units will be asked to respond to questions about their activities and submit a development plan. Researchers are tasked with identifying the strengths, weaknesses and opportunities within their respective units.

"We want them to describe how they envisage their development in the upcoming five-year period, and how they will secure the resources needed to get there," says Steven Linton, chair of the research evaluation.
Their view of the development plans
In a third and final phase, external reviewers will be appointed to review the quality of research and offer their opinion on the development plans. Previous evaluations have been linked to strategic funding. That is not the case this time around.
"There is no extra funding to be distributed based on the results of the evaluation. Having said that, the external review may of course have an impact on future priorities in the allocation of funds," says Johan Schnürer.
According to the schedule, the evaluation is to be concluded in May 2021, but the time plan may need revising due to the corona pandemic.

"We understand that many of our researchers are under a lot of pressure. We will take stock of the situation after the summer and see if we need to revise the schedule," says Lavinia Gunnarsson, research coordinator at Örebro University.
Members of the project team:
Steven Linton, chair
Lavinia Gunnarsson, research evaluation coordinator
Ann Quennerstedt, professor
Åke Strid, professor and pro-vice-chancellor for internationalisation and infrastructure
Per-Otto Emilsson, controller
Sofia Sjödin, analyst
Text: Linda Harradine
Translation: Charlotta Hambre-Knight