This page in Swedish
Preparing for cautious opening of campus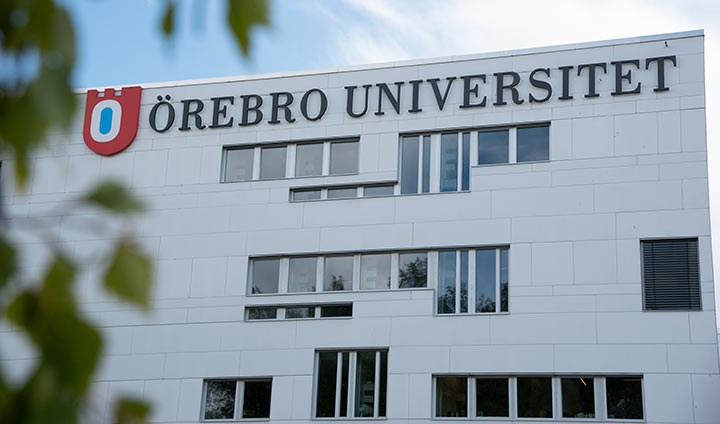 Örebro University is working towards a gradual re-opening of campus activities.
However, many restrictions will remain in place for the autumn semester. Difficult decisions have been made regarding international students, with students being advised of changes that affect their studies.
A new direction for the autumn semester has been set out within a number of the Vice-Chancellor's new decisions. The campus will begin to gradually move towards campus-based teaching, but many international programmes will now be offered online for the autumn semester.
To limit the number of people that are on campus at the same time, both on-campus and remote teaching will be conducted in the autumn. Most international Master's programmes commencing September 2020 will be shifted to remote teaching, with plans to maintain remote teaching for returning students.
The risk of transmission of the virus is likely to remain high for a long time. Therefore, ongoing developments surrounding COVID-19 will be monitored closely.
Örebro University will comply with the Public Health Authority's regulations and recommendations, so will be prepared to shift all study to remote teaching if required.
It is essential that we draw from the experiences gained from remote teaching and examination, particularly those that have led to sustained or enhanced quality. The Centre for Academic Development has prepared resources to facilitate the planning of teaching activities so that campus-based teaching can quickly be adapted to remote teaching.
There will be continued restrictions in many areas to reduce the spread of the virus:
Incoming and outgoing students
All incoming and outgoing student exchanges, international placements and similar are cancelled during the autumn semester.
International Master's programmes
Six out of seven international Master's programmes will be offered remotely during the autumn semester. An exception will be made for the Master's Programme in Experimental Medicine, where online teaching cannot be offered.
International and domestic travel
All international business travel is cancelled until further notice.
We advise against business travel within Sweden (does not include commuting).
We recommend students and employees to minimise their travel – domestic and international.
Examination
All examinations are to be conducted remotely until 31 October 2020.
In certain cases, examinations within exam halls or those requiring physical presence (such as laboratory work) may be called for. It is therefore possible, under special circumstances, to organise these types of examinations. Decisions on exemptions from remote examinations are to be made by the head of school, following consultation with Student Services.
Remote working
Those who can work from home should do so, but members of staff can come into work from time to time. However, some departments and divisions, especially those that offer support to students, courses and study programmes, may require more of their staff to work on campus than what is the case at the moment. Agreements are to be made with the immediate manager.
Large-scale meetings
Meetings with more than 50 participants are cancelled, postponed or held as virtual meetings. Large groups of international visitors are cancelled – this includes non-virtual conferences with international participants.
These restrictions apply until 31 October 2020.
New decisions on a possible extension of or change to the restrictions will be made no later than 1 September 2020. Decisions concerning the spring semester 2021 are expected no later than 3 November 2020.