This page in Swedish
Shift to remote teaching in response to rapid coronavirus transmission in the county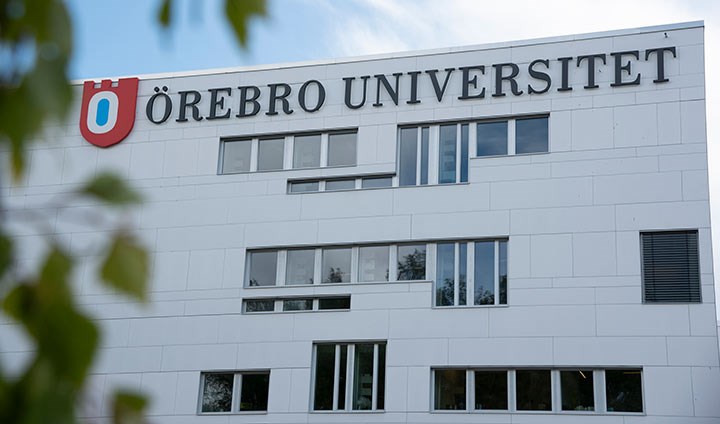 To the greatest extent possible, teaching and examinations at Örebro University are now going into remote mode.
The reason for this move is the rapid increase of COVID-19 in Örebro County.
"We are currently seeing an alarmingly rapid spread of the coronavirus. At the university, we must do our part to help limit the virus transmission," says Vice-Chancellor Johan Schnürer.
Immediately after the new regional guidelines for Örebro County were issued by the Public Health Agency of Sweden, the university's central crisis management team was summoned.
For Örebro University, a rapid shift is on the cards. In the next few weeks, teaching will to the greatest extent possible be conducted remotely. Some exceptions will be possible, for example for laboratory work that cannot be conducted anywhere else than in designated facilities.
For the most part, teaching is already conducted remotely, but the new decisions mean that even more students will follow teaching online.
"We are doing what we did in the spring, shifting to remote teaching as much as possible," says Johan Schnürer.
Also examinations will in the next few weeks primarily be conducted remotely unless there are special reasons why an exam needs to take place in an exam hall. For other types of examinations that need to take place on campus, for example practical exercises or artistic examinations, special safety measures must be taken to prevent transmission of the virus.
Already today, many university staff are working from home. Even more will be doing so from now on.
"We urge anyone who can work from home to do so in the next few weeks, and we urge students to avoid spending time on campus unless they have in-person classes," says Johan Schnürer.
These decisions apply until 24 November, but their validity may be extended.
Örebro Student Union is also preparing new measures to help prevent the transmission of the virus.
Text and photo: Jesper Mattsson
Translation: Charlotta Hambre-Knight