This page in Swedish
Vice-Chancellor's blog: Keep on keeping on – and keep a safe distance!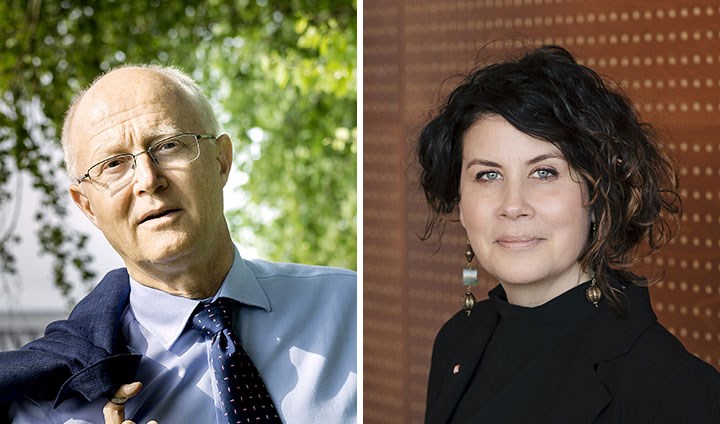 The university is monitoring the virus transmission closely. We maintain a close dialogue with infection control at Region Örebro County. Should it come to our attention that there are infected persons in a student group, teaching and examinations are rescheduled. From the start of the autumn semester until the present, we are aware of fewer than 50 cases of infection or family quarantine. This among our 15,000 students and 1,600 staff. That's the equivalent of around 0.2 per cent.
If you as a student or member of staff don't receive any information about changes being made to teaching activities or examinations due to COVID-19, that means that there's no occurrence of the virus in the student or teacher group that we know of. However, this doesn't mean that we can trivialise the situation or let our guard down. No, it's up to us all to step up and take responsibility.
Many are worried and acting out of caution is the right thing to do. We have to be persistent in following the recommendations given and keeping a safe distance to others. We all have a role to play here. Good hand hygiene is essential, and not coming to campus – for work, studying, lectures, seminars or examinations – if you're ill is a given. There are, for instance, several opportunities for re-takes for students missing out on an exam due to illness. And a large portion of our teaching activities are now conducted digitally, which means that those who may feel OK but have to stay at home due to experiencing symptoms, can still keep up with the teaching.
We're getting feedback from students worrying about their study situation, but also from students who feel reassured by the measures taken by the university and who trust their fellow students. The teaching and examination that do take place on campus are organised so as to prevent virus transmission. For exams in exam halls, procedures are different from before, with greater distances and considerably fewer people in each hall. Should it come to our attention that there's a spread of infection within a student group that's due to take an exam in an exam hall, that examination will be cancelled.
We must all help reducing the virus transmission in whatever way we can. For all of us, that means staying at home if we have symptoms, keeping a safe distance to others around us (in corridors, queues, at restaurants), and making sure we wash our hands. It also means refraining from things that may just be part of our daily routine as well as from things a little bit more out of the ordinary. Right now, meeting up in student halls to celebrate a completed exam or at a pub or restaurant for an After Work event is not a good idea if it means that we're likely to crowd together with people that we don't see on a day-to-day basis. Everyone taking the responsibility needed is one of the prerequisites for keeping society open. It's also one of the prerequisites for the university to function in the best possible way.
We don't believe there's a single person who doesn't wish for things to go back to normal. But we're not there. All we can to is to keep on keeping on and keeping a safe distance. We cannot stress or repeat this enough. Keep on keeping on – and keep a safe distance!
Johan Schnürer,
Vice-Chancellor
Anna-Karin Andershed,
Deputy Vice-Chancellor