This page in Swedish
Cristina Trenta new member of EU expert group
Örebro researcher Cristina Trenta has been appointed member of the expert group tasked by the European Commission to monitor developments within online platform economy.
"I am so pleased and deeply honoured by this appointment, which is also a recognition by an external stakeholder of my work and research within digital economy," she says.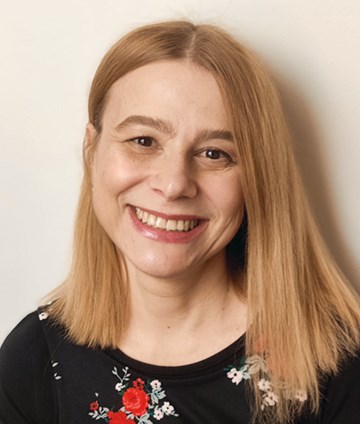 The expert group "Observatory on the Online Platform Economy" is an advisory body to the European Commission on issues relating to online platform economy, such as online marketplaces, app stores, and sharing economy platforms. Their mandate also includes analysing and assessing potential risks with online platforms, assisting in preparing annual work plans, and analysing the policy measures taken relating to online platform economy, both in member states and other countries.
"I hope to be able to contribute with my expertise within areas such as tax law, gender equality and human rights. I am very interested in the role of technology, which is an important aspect in the work relating to online platform economy," says Cristina Trenta, PhD, researcher and docent in legal science at Örebro University.
She emphasises the importance of cross-disciplinary dialogue on the development of new technology, which must include the field of law.
"If the digital society and the digital economy are not well regulated, there is a major risk that it gives rise to social exclusion, financial inequality and unfair commercial practices."
Cristina Trenta's research and teaching involve European and international tax law, sustainability, gender equality, digital technology and artificial intelligence. She focuses in particular on the interplay between these in the development and enforcement of human rights.
"This assignment will enrich both my teaching and my research. As this is collaboration at the European level, it will hopefully also lead to Örebro University being further acknowledged as a player on the international arena," says Cristina Trenta.
Second-time expert group member
This is not the first time Cristina Trenta has been appointed member of an EU expert group. Between 2016 and 2019, she was working in the "VAT Expert Group", assisting the European Commission on matters of VAT.
"As a member of an expert group, you are expected to be impartial and serve a society for all. To me, as a researcher and teacher, there is something very appealing in that," she concludes.
Text: Jasenka Dobric
Translation: Charlotta Hambre-Knight
Photo: Private