This page in Swedish
Homeworking to continue for university staff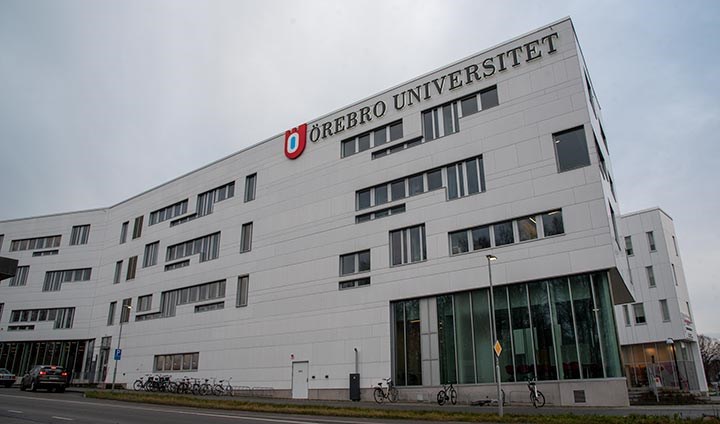 Most members of staff at Örebro University will be working from home for some time yet. In response to the continued rapid spread of the coronavirus, the period during which we will need to work from home is now extended until 28 March.
The Government has instructed all public authorities, including universities, to ensure that only staff whose duties so require are working onsite. Others are to work from home to keep the risk of transmission down.
The Government will review its decision every two weeks – the next time is 7 February – but Örebro University opts to already now extend the period of homeworking to give its members of staff a chance to plan ahead.
"We know that the vaccination programme is about to be scaled up. It is therefore important that we persevere in anticipation of the vaccine rollout," says Johan Schnürer, vice-chancellor at Örebro University.
Want to come back to campus
For some time, the majority of our teaching and examination activities have taken place remotely and will continue to do so at least until 28 March.
Now, the period of homeworking for most of our staff is also extended until 28 March.
"Naturally, we all want to return to being on, teaching on and taking exams on campus. An opening up of campus will most likely happen gradually, and as soon as it is possible to do so, new decisions on more lenient restrictions will be taken," says Johan Schnürer.
Some groups exempt
As before, a small number of employees are exempt from the decision. These are staff that have to do their job onsite. Exceptions may also be made if there are not the prerequisites to work from home for other reasons.
Teaching staff can be present on campus in connection with certain teaching activities or examinations. The same goes for research staff when it comes to research activities that require on-campus presence.
Other exceptions may be made, although to a limited degree. Such decisions are to be taken by the immediate manager in consultation with their immediate supervisor.
"We know that for some of us, it is difficult to work at home. For most of us, if works fairly well, but there are those for whom it is problematic for various reasons. It is then important that you contact your manager so that you can find a solution together," says Johan Schnürer.
FACTS: Personnel exempt from the homeworking rule
Switchboard and reception
Records Office, archives unit
IT/AV support
Cleaning services, caretaking services, goods and mail handling
Degree administration, admissions
Exam administration, Student Services Centre
Payroll
Accounting services
Housing Office (on arrival of international students, if any)
Certain staff at the University Library
Security
(These groups are exempt to enable the university to fulfil our mandate as a government authority and to maintain essential basic services.)