This page in Swedish
Nursing science climbing in international ranking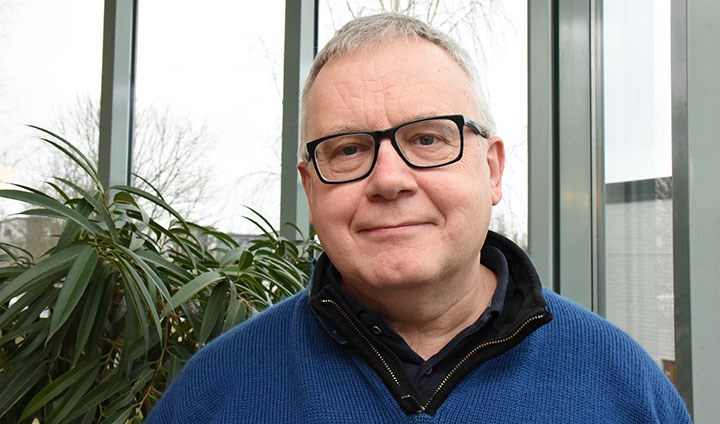 Mats Eriksson observes that the ranking shows they are better than they thought.
The Shanghai Global Ranking of Academic Subjects (GRAS) for 2021 has been released. Örebro University's nursing science makes a leap upwards, placing itself just outside the top 100 globally. In total, the university is represented within ten disciplines in the ranking.
Researchers within nursing science are reaching out to various target groups for their findings to benefit healthcare and society. Not least, they actively engage in public debate, most recently in the Swedish medical weekly Dagens medicin with a piece on how the National Board of Health and Welfare should investigate tongue-tie snips:
"Children are subjected to painful, unnecessary tongue-tie division without scientific evidence," writes researchers and other advocates from, among others, the Swedish paediatric pain society (Svensk barnsmärtförening) and the Swedish Association of Paediatric Nurses.
"Having our efforts to strengthen nursing science research pay off is enormously rewarding," says Professor Mats Eriksson.
The Academic Ranking of World Universities, also known as the Shanghai Ranking, has ranked world universities since 2003. Örebro University made its debut on the list in 2018. In 2020, the university made a giant leap upwards from the 801–900 band to 601–700. The next whole-university ranking will be presented later this year.
The Shanghai Ranking began to publish world university rankings by subject in 2009 and it looks at indicators such as citations, publications and international collaboration. To make the list, a subject has to generate a certain number of publications.
Several reasons for the climb
Nursing science at Örebro University can be found in the 101–150 band and Mats Eriksson points to several factors behind the climb.
"We've made investments with a long-term focus to boost all researchers within the subject: coaching junior researchers, allocating time for research and finding new partnerships – especially on the international arena. What's more, we are focusing on implementing research in practice."
By opting for publication in journals that will reach the intended target audience, the researcher's aim is for their findings to directly benefit healthcare and several of them have accepted assignments for various external organisations.
"This has a double effect. We can see that our research is applied, but it also contributes new research ideas," says Mats Eriksson.
One of the researchers, Dimitri Beeckman has led the work of preparing new global guidelines for the care for COVID-19 patients receiving respiratory support. Mats Eriksson's work has in various ways involved reducing pain in infants. He has published a handbook for health and medical care professionals and is one of the scientists behind new European care guidelines for pre-term infants.
We are better than we thought
The subject has identified a number of remaining challenges. One is to bring in more external funding by increasing the number of successful research applications.
"We continue to work with communication in several different channels to reach out to various target groups – not least social media. And we keep focusing on the strengths as well as addressing the weaknesses that we have identified."
"But the ranking shows that we are better than we thought," observes Mats Eriksson.
In the ranking, nursing science is classed as an academic subject in its own right. A majority of the 54 subjects in the ranking are in fact a combination of several different academic subjects.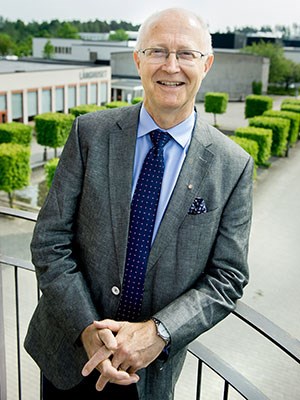 In the Environmental Science and Engineering category, for instance, Örebro University places itself in the 301–400 band. This is where publications from several of the university's strong research areas, such as chemistry, sociology and AI research, are included.
"It is with great pleasure we can see not only that nursing science distinguishes itself, but also that we fare well within a number of fields," says Vice-Chancellor Johan Schnürer.
"We are looking forward to the next Shanghai Ranking for the whole university, a list where we last time also improved our standing," says Johan Schnürer.
Text: Linda Harradine
Translation: Charlotta Hambre-Knight
Photo: Kicki Nilsson, ICON, Cathrine Gustavsson