Örebro University again claims 75th place among world's young universities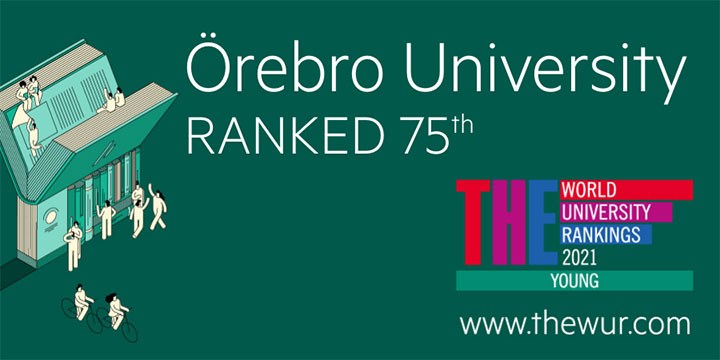 Times Higher Education has published this year's Young Universities Ranking. Örebro University defends its respectable position at number 75 – despite increased competition. Once again, Örebro's high quality research is a key factor.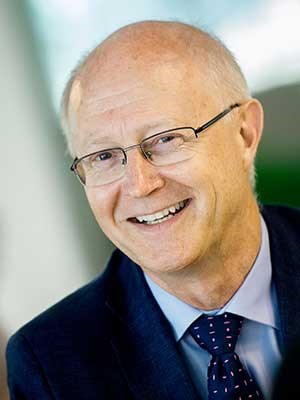 "Looking at citations alone, the university would come in at number 29 among the young universities in the world, and top of the four Swedish universities included in the table. That is a really good outcome. The number of citations is a measure of researchers around the world citing research conducted at Örebro University," says Vice-Chancellor Johan Schnürer.

Every year, Times Higher Education, THE, ranks the best universities in the world and publishes a separate table of young universities that are 50 years or younger (THE-Young). The number of universities included in the list has grown and consequently so has competition. In 2019, 351 universities made the list and two years later, the number is 475. In addition to citations, universities are judged on a number of performance indicators within their core missions – teaching, research, international outlook and knowledge transfer.

Four Swedish universities are included in the list. In addition to Örebro University, Swedish University of Agricultural Sciences (SLU) comes in at number 60, Linköping University at number 83, and Karlstad University ranks in the 201-250 band.

To be included in the THE Young Universities Ranking, higher education institutions must offer courses and study programmes at the undergraduate level and its researchers must have published at least 1,000 scientific papers in the past five years. The ranking is based on the universities' self-reporting, researchers' questionnaire responses, and a citations analysis performed by an international publishing company.
All three point to a very positive development
"In the space of a just a few weeks, three rankings have published this year's tables. All three point to a very positive development for Örebro University," says Johan Schnürer.

The Shanghai Ranking showed that the university is doing well within a number of subject areas – not least within nursing science – and already in 2020, the university as a whole made a great leap upwards in that ranking.

Also the Leiden Ranking 2021 was recently published. This ranking is based on analyses of frequently cited publications from Web of Science. One of the indicators shows the proportion of the university's scientific papers that are among the top 10 per cent of the most cited within their respective fields.

"Put simply, this is about excellence – the papers that many researchers use and cite in their own research," says Johan Schnürer.

When it comes to the proportion of publications in the top ten per cent, Örebro University has climbed from number 621 in the world to 491. In Sweden, Örebro University comes in at number 10. Within the biomedicine and health category, the university is in 6th place in Sweden and within humanities and social sciences, Örebro has this year climbed nationally from number 10 to number 7.

"Altogether, the rankings show that our research is of high quality – even if we don't match the bigger university in terms of quantity. To put it simply, there is a better return on investment for each krona that is spent on our research," Vice-Chancellor Johan Schnürer concludes.
Text: Linda Harradine
Translation: Charlotta Hambre-Knight
Photo: Kicki Nilsson, ICON