This page in Swedish
Örebro University planning cautious return to campus this autumn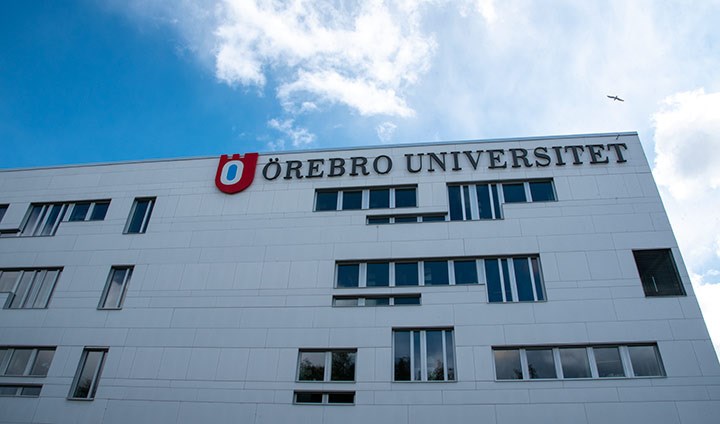 Next semester, the plan is for students at Örebro University to once again receive their education onsite.
Preparations are now underway for a cautious opening of university premises this autumn.
"We are finally able to say that we are planning for a return to campus," says the university's vice-chancellor, Johan Schnürer.

Today, almost all teaching at Örebro University is conducted online. But with an increasing share of the population receiving their COVID-19 vaccination, the university will begin to open up for on-campus learning.
Under the current Swedish vaccine target, everyone over the age of 18 will have received at least one dose by 15 August. This, however, is a target that has previously been revised due to delays in vaccine deliveries. The uncertainty surrounding the progress of the vaccination scheme towards the end of the summer means that preparations are now made for a cautious opening in the autumn. When the semester begins on 30 August, some elements will be offered onsite, others will be offered online.
"Opening up the whole university already at the start of the semester is too great a risk in our view. Therefore, it will be a gradual process. We will also make sure that it will be possible for those that actually are on campus to keep a safe distance," says Johan Schnürer.
New students will be given priority
In the first two weeks, new students will be given priority, so that they can get to know each other and their new university. After that, the plan is for all students to be able to see their fellow students on campus roughly once a week – and eventually considerably more often than that. A special schedule with fewer students than normal allowed in each classroom and different starting times for different student groups, while allowing a generous amount of time for moving between classes, will make it possible to keep a safe distance.
During the pandemic and the remote learning that ensued, a great deal of students have moved out of their flats in Örebro. The risk is that there will be an unusually high demand for housing this autumn – at the same time as all new students arrive in Örebro, a large group of students will also return.
"It is therefore important that we are open about our intentions to offer onsite teaching and learning, and to communicate this well in advance. This will give our students a better chance of finding suitable housing in time for the start of the semester," says Johan Schnürer.
Staff to alternate between home and campus
Also for staff, the return to the university will be gradual. Initially, most members of staff will alternate between working from the university and working from home.
Many of the precautions introduced during the pandemic will be in place for as long as they are needed. For instance, continued restraint applies in terms of domestic travel and the ban of international business travel still applies. Nor will any large conferences with participants from abroad be organised in the autumn.
For examinations, the main rule is that they should be conducted online. Moderated exams in exam halls will only be conducted in exceptional circumstances.
Should new local or national restrictions be introduced, these will be complied with.
Rapid shift possible
Once the situation in our region and in Sweden enables us to fully return to campus-based teaching, a new decision will be made. If, on the other hand, the situation would deteriorate, we now have immense experience of offering alternative modes of teaching and learning.
"During the pandemic, we have learnt the importance of always having contingencies in place to facilitate rapid shifts in how we do things. These will remain in place, also in the future," says Johan Schnürer.
Text and photo: Jesper Mattsson
Translation: Charlotta Hambre-Knight