Strong research acknowledged in new Times Higher Education ranking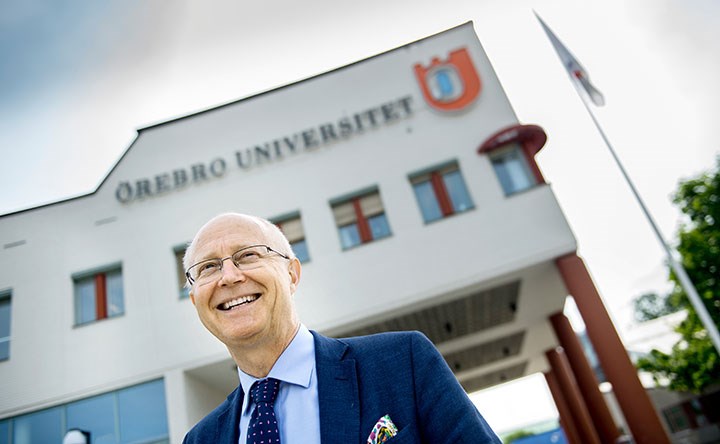 Vice-Chancellor Johan Schnürer
"Year after year, our performance in the Times Higher Education ranking is testament to the strong international impact of our research," says Vice-Chancellor Johan Schnürer.
This year's ranking places Örebro University as number 160 in the world when it comes to the citations category. In Sweden, only Karolinska Institute and University of Gothenburg ranks higher. All in all, Örebro University comes in at place 403 in the world ranking.
Times Higher Education (THE)
Higher education institutions are ranked according to different criteria and weighting within the following areas: teaching (30 per cent), research (30 per cent), citations (30 per cent), international outlook (7.5 per cent) and industry income (2.5 per cent).
To be included in this ranking, two basic criteria must be met. The higher education institution must offer courses and study programmes at the undergraduate level, and its researchers must have published at least 1,000 scientific papers in the five years leading up to the ranking.
The ranking is based on higher education institutions' self-reporting, researchers' questionnaire answers, and a citations analysis performed by an international publishing company.
Citations is a measure of other researchers referring to scientific articles authored by the university's researchers. This means that Örebro research is disseminated, used and of benefit to society and the scientific community – not just nationally but also internationally.
"This very respectable performance is the result of hard work by creative researchers and doctoral students, not least does this show within our research in medicine, nursing science, environmental science, education, artificial intelligence and robotics," Johan Schnürer continues.
Times Higher Education (THE) is one of the world's most valued university rankings. There are around 20,000 higher education institutions globally and of these, 1,662 made this year's ranking, In addition to citations, the ranking compares teaching, research, international outlook and industry income. Last year, Örebro University came in at an overall 389th place, and this year it is in place 403.
Boost awareness
"Competition is ever increasing, and we know that we have to keep working hard to boost awareness of our university," says Johan Schnürer.
Looking at the overall picture and comparing Swedish higher education institutions, Örebro University places itself as number 11 out of the 12 that made the world ranking. Umeå University is in place 10, in the 351–400 band, and Karlstad University in place 12 in the 801–1,000 band.
Örebro University first made the ranking in 2015. In June 2021, the university ranked 75th in the THE young universities ranking, a list that includes universities 50 years or younger.
Text: Linda Harradine
Photo: Kicki Nilsson, ICON
Translation: Charlotta Hambre-Knight