This page in Swedish
Metal meets science – music helps Örebro students to learn business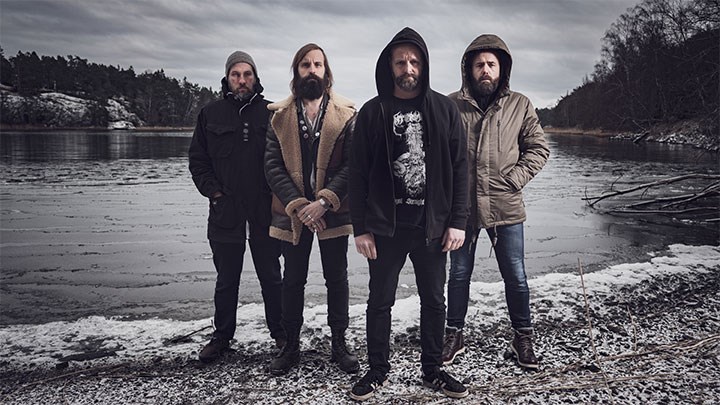 The acclaimed metal band Horndal has its roots in a small mill town bearing the same name in southern Dalarna.
Can you learn business administration with the help of music? "Absolutely", says Magnus Hansson, teacher at Örebro University. He invited the metal band Horndal as a guest lecturer: "The band sings about the same things that I research."
The idea came after a Horndal gig at Frimis Salonger in Örebro. Afterwards, Magnus Hansson, docent and business administration teacher at Örebro University, and a colleague who had contact with the band, hung out with its members. He told the band about Magnus' research on company closures. Before the concert, they all met at a pub. Magnus had prepared by listening to the band's lyrics and records and watching their videos on YouTube.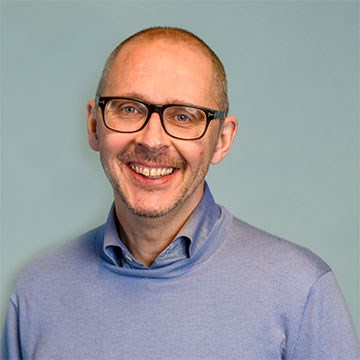 "Their music is all about people living in Horndal, the closure of the mill there and the town's slow decay. My previous research has focused on company closures. I have tried to describe and analyse what happens in a corporate organisation after deciding to close and until its employees go home for the last time. We were brought together, with our different perspectives, by common issues. Sharing the same interests, enthusiasm, and commitment to understanding dying mill towns, closures and – in my case – organisational mortality," says Magnus Hansson.
Traded thesis for concert t-shirt
Magnus Hansson talks warmly of an inspiring evening with meaningful discussion and about trading four copies of his thesis for a Horndal concert t-shirt. And the fantastic concert that followed. Before the night ended, Magnus Hansson had invited Horndal's frontman and lead singer, Henrik Levahn, to guest speak to his university students on restructuring and closures of companies in the 15-credit course, Management: leadership and organisation.
"It's my sincere hope that the lecture will inspire my students to new thinking and contemplate the causes and consequences of organisational downsizing and company closures. In meeting Horndal, I also hope my students might develop broader awareness of organisations they might not traditionally come into contact with," says Magnus Hansson.
Music contributes to perspective and orientation
In addition to his research and teaching, Magnus Hansson is also an academic developer at Örebro University's Centre for Academic Development. Therefore he has a keen interest in learning processes and pedagogy. So, Magnus Hansson emphasises that music can contribute positively.
"By making an active choice of music, you contribute to a room's atmosphere and influence the participants' frame of mind. This can enhance a teaching activity's subject matter and your lecturing performance. I think music can act as an associative element to help students call to mind thoughts, feelings, or knowledge. With music, I believe, you can gain perspective and orientation around a discussion topic in certain learning activities," he says.
The guest lecture is planned for 25 October, 9:15–12:00, in lecture hall M at Örebro University. Horndal's Henrik Levahn will participate via Zoom. Attend the lecture here (in Swedish).
Text: Anna Lorentzon
Photo: Daniel Liljas/Maria Elisson
Translation: Jerry Gray
Horndal is a metal band with roots in the small mill town of Horndal in southern Dalarna, Sweden. After the iron forge closed in 1979, its population and public services diminished considerably.
The band's latest album, Lake Drinker, relates to the story of the dying mill town and its people. And reveals the tech giant Google's sudden interest in building a server hall in Horndal and utilising the resort's bathing and fishing lake as a cooling water reservoir.
Horndal was nominated to P3 Gold's rock/metal band of the year in 2022.