This page in Swedish
Research and Innovation Week furthering collaboration between Örebro University and Japan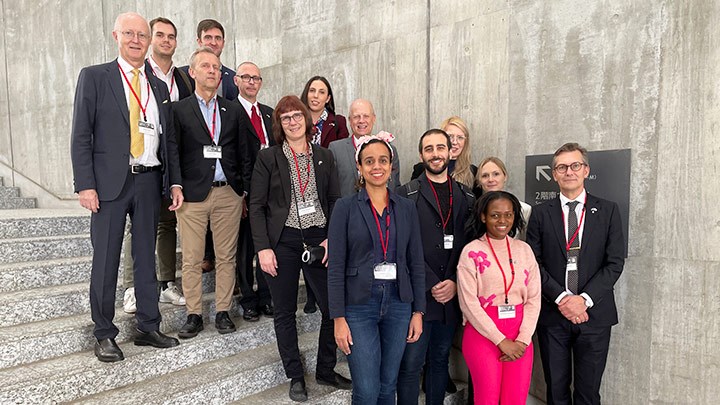 Vice-Chancellor Johan Schnürer and Pro-Vice-Chancellor for Internationalisation Åke Strid have together with project manager Pia Bro-Nygårdhs and researchers from six schools attended the MIRAI 2.0 Research and Innovation Week in Fukuoka, Japan.
Innovation, AI, sustainability and ageing. These were some of the research fields discussed when Örebro University, along with 19 other Swedish and Japanese universities, participated in the MIRAI 2.0 Research and Innovation Week in Japan.
"The Research and Innovation Week offers an important opportunity for researchers, university management, research funding bodies and government ministries from both nations to connect," says Vice-Chancellor Johan Schnürer.

The MIRAI 2.0 Research and Innovation Week, or R&I Week for short, in Fukuoka, Japan, gathered more than 300 participants from universities in Sweden and Japan. Along with scientist, representatives from university managements, government ministries, businesses, foundations and research funding bodies were present to interact and discuss joint project ideas. The R&I Week is a component of MIRAI 2.0 – a research collaboration with 20 partner universities in Sweden and Japan.
"We are delighted that we have been able to meet on site in Japan this week. The face-to-face meetings are of immense importance if we are to continue to develop collaborations between Sweden and Japan, within both research and innovation – and, looking ahead, also within education," says Johan Schnürer, Vice-Chancellor of Örebro University.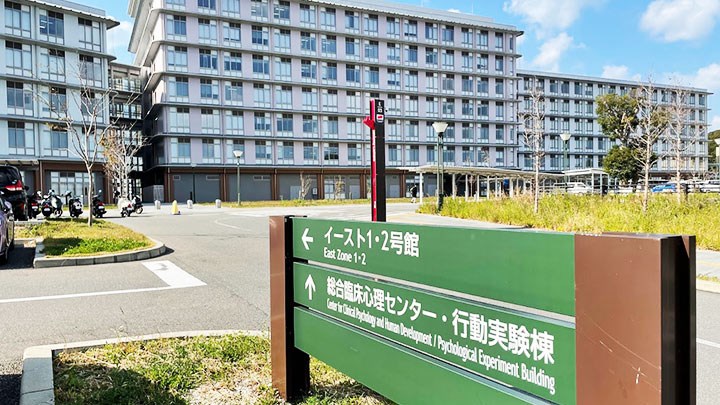 Furthering collaboration
The scientific programme offered parallel sessions and workshops within the fields of artificial intelligence, ageing, innovation and entrepreneurship, sustainability, and materials science.
Researchers from Örebro University are already involved in a number of projects with Japanese counterparts within the framework of MIRAI 2.0. There are collaborations for instance regarding sustainable ageing for LGBTQI people and AI within health and medical care.
Sophie-Marie Ertelt, doctoral student in business administration at Örebro University School of Business, was one of the participants from Örebro University. Together with Johan Kask, senior lecturer in business administration, and colleagues from Sophia University in Japan and Linköping University in Sweden, she was responsible for a workshop on reimagining waste management systems for a sustainable future.
"The R&I Week has made it possible for us to meet our colleagues from Japan and the rest of Sweden in person, and to discuss our research and thereby furthering our collaboration," says Sophie-Marie Ertelt.
Embassy of Sweden and Hitachi
The stay in Japan began with a visit to the Embassy of Sweden in Tokyo. There, the delegation also had the opportunity to visit several of the city's universities and the manufacturing corporation Hitachi.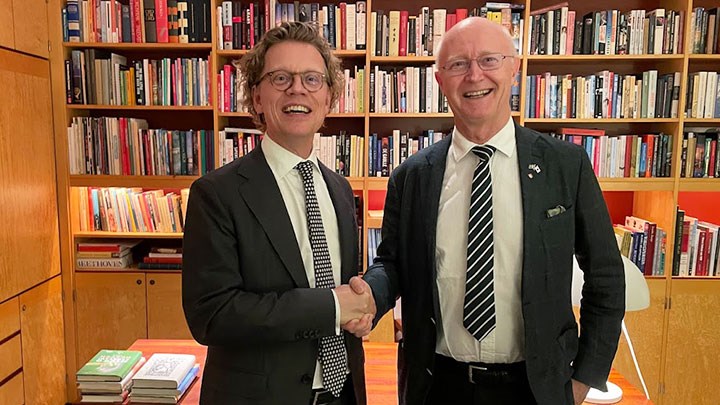 "We have had a very warm welcome, not least by Sweden's ambassador Pereric Högberg, who invited both Swedish and Japanese representatives to a reception at the embassy in Tokyo, with ensuing discussions for university management representatives during lunch," says Johan Schnürer.
"Having been able to combine this with visits to both Japanese universities and Hitachi has been incredibly rewarding and interesting," says Johan Kask.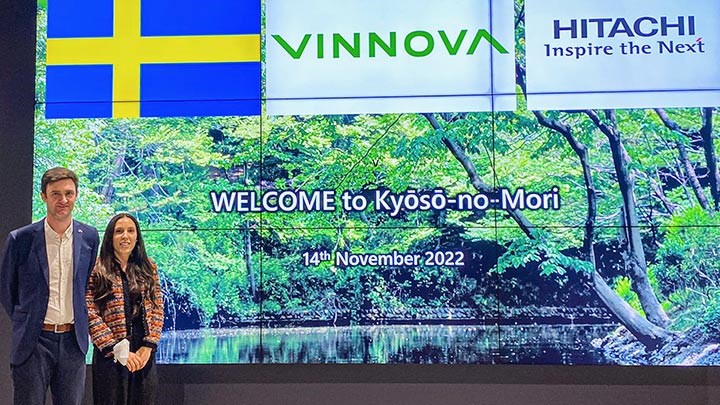 Research and Innovation Week in Umeå 2023
MIRAI 2.0 runs until December 2023, but there is demand for continuing the collaboration between the two countries. Next year, Umeå in Sweden, will host the MIRAI 2.0 Research and Innovation Week.
"We look forward to continuing the dialogue in Umeå at the MIRAI 2.0 R&I Week 2023. In times such as these, it is particularly important that democratically robust and prominent research nations advance their cooperation," says Johan Schnürer.
Text: Jasenka Dobric
Photo: Pia Bro-Nygårdhs
Translation: Charlotta Hambre-Knight