This page in Swedish
Örebro University top-ranked for research linked to global goals for sustainability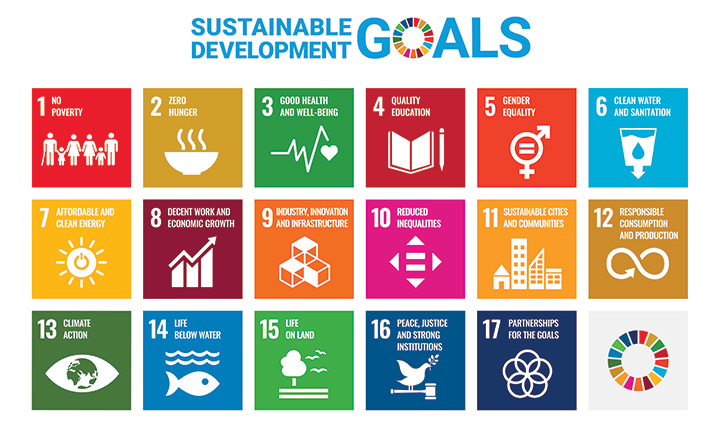 Örebro University is second in Sweden in terms of having research related to the United Nation's global sustainable development goals. The goals where the university stands out, in particular, are health, gender equality, education, and peaceful societies. These results are shown in a new report from the Swedish Foundation for International Cooperation in Research and Higher Education (STINT).
At Örebro University, 59% of its research publications over the last five years were connected to the internationally agreed Sustainable Development Goals (SDGs). The majority of the university's publications are related to the goal of ensuring healthy lives and promoting well-being for all.
"The global goals for sustainability are something that we work actively with at Örebro University. It is therefore inspiring that this is clearly reflected in the research we have produced and that we maintain an excellent position among Swedish universities," says Johan Schnürer, vice-chancellor at Örebro University.
Other goals with a clear link to the university's research are access to quality education for all, gender equality and the promotion of peace, justice and inclusive societies.
"These are areas where the global sustainable development goals not only have a strong link to our research but also the university as a whole. As vice-chancellor, my aim is that we must work on promoting sustainability in all its dimensions, as well as high-quality education. Sustainability development and high-quality education permeate all our activities and are reflected in our strategic initiatives, "Teacher education for tomorrow", "Successful ageing" and "Food and health".
Swedish research and global sustainability
Karolinska Institutet tops the national list of the 28 Swedish higher education institutions. Örebro University shares a second place with Umeå University.
The Swedish research contribution is the greatest the sustainability goal on climate action, where more than 3% of all global publications have a Swedish author or co-author. Sweden is also more active than the world average within research linked to all the global goals for sustainable development.
The report also shows that the research articles dealing with global goals for sustainable development are cited more often. At the same time, few of these articles are the result of collaboration between academics and practitioners.
In 2015, heads of states and governments adopted a new development agenda and the Sustainable Development Goals (SDGs). Agenda 2030 consists of seventeen global goals for sustainable development aimed at tackling poverty, combating climate change and creating a peaceful and just society. Read more about the Sustainable Development Goals here.