This page in Swedish
Örebro University AI initiative continues – boosting industry with Smarter 2.0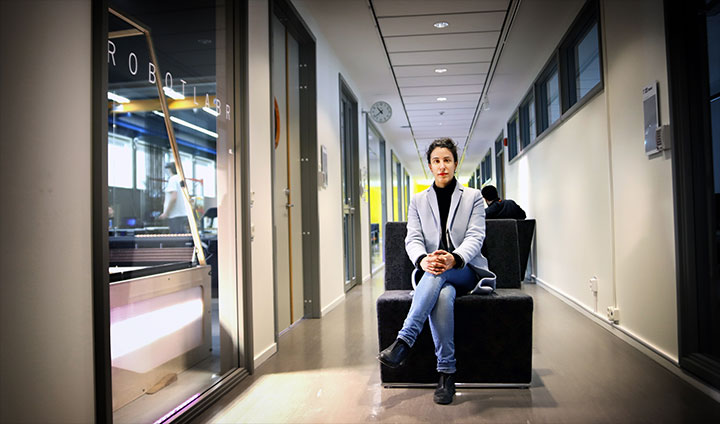 Amy Loutfi, professor at Örebro University and head of the Smarter initiative, points out the importance of quick action when it comes to professional competence development within AI for the industrial sector. "We can't just train younger people and wait until they begin their careers."
The Knowledge Foundation continues to support Örebro University's Smarter initiative for AI training for working professionals. The goal for the new four-year project, which has SEK 22 million budget, is for Smarter to be assimilated as a part of the regular course offering at the university. "AI is a very transformative technology, and we know that we must react quickly when it comes to increasing knowledge about AI for the industrial sector," says Amy Loutfi, head of the Smarter initiative.

Most tech experts agree that AI, artificial intelligence, is going to revolutionise both industry and society in the future. In many ways, the development has already begun, which is why the industrial sector is convinced that continued professional development for employees is essential to keep up.
At Örebro University, there is the internationally renowned research environment Centre for Applied Autonomous Sensor Systems (AASS), where some 50 researchers work. Here you find those precise skills that industry needs. And it is for that reason that the university in 2017 began to develop and offer courses within AI for working professionals. The initiative was named Smarter, designed so that professionals could combine their work with studies, bringing real-life cases from their workplace into the courses.
Attracting participants from both heavy industry and software developers
The courses have attracted many participants from a wide variety of businesses, everything from heavy industry to software developers. Valentina Rudenok, a project coordinator within HR tech at Spotify, is one of those that have taken a Smarter course.
"I took the course Introduction to AI and I've had good use of the course in my daily work, since Spotify has many AI suppliers to keep in touch with. The real benefit is that now I understand the logic behind it, and I feel like I am on top of things regarding AI. I'd definitely recommend the course to others."
The pilot project was funded in part by the Knowledge Foundation. It has been a tremendous success, and today Örebro University has one of the country's most extensive offerings of AI courses for working professionals. The university has also formed close partnerships with major industry players like ABB, Ericsson, Epiroc and Saab regarding the development of what the courses cover.
The Knowledge Foundation has now announced that they will continue to support the next step in development, Smarter 2.0. The new project will carry on over four years and has a budget of SEK 22 million, of which the Knowledge Foundation is funding SEK 13.5 million. After that, the goal is that Smarter will be assimilated as a part of the regular course offering at the university.
The new project's budget is SEK 22 million
"I am very pleased by the announcement, and realise that this gives us a chance to continue our training initiative for working professionals, which we have developed over the past few years," says Amy Loutfi, professor at Örebro University, head of AASS and head of the Smarter initiative.
She continues:
"This is important for several reasons. AI is a very transformative technology, and we know that we must react quickly when it comes to increasing knowledge about AI for the industrial sector. We cannot just train younger people and wait until they begin their careers. We must also train those who are working professionals today. Another reason why Smarter is essential is that it empowers us as a university to change our programmes, so that what we're doing within Smarter will also spill over to our other programmes."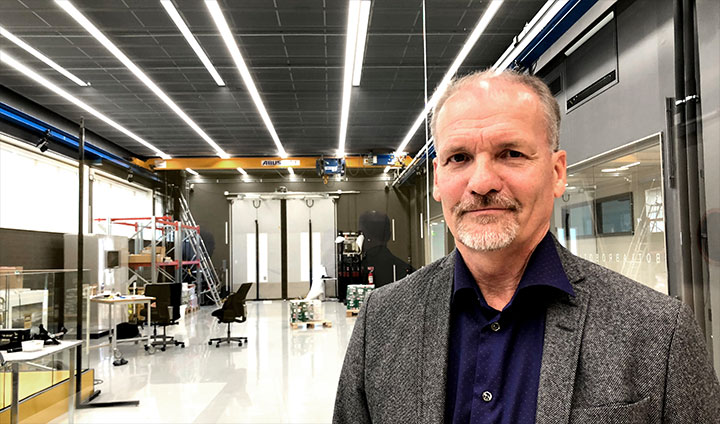 Göran Backlund, Business Development and Strategy at Saab Dynamics AB, is also delighted upon hearing about the Knowledge Foundation's decision to continue supporting Smarter.
"For Saab, the previous round of the Smarter courses was particularly successful. We had many participants from various parts of our company. So, it is good news to hear that the initiative will continue, and in our opinion, increasing knowledge in the industry within such a vitally important area is a useful contribution from the system of innovation in Sweden."
Smarter allows academia and industry to meet
Another essential aspect of Smarter is that the initiative has created a platform for academia and industry to meet," says Amy Loutfi, and continues:
"The interaction that occurs between industry, our researchers, teachers and students isn't just important for our research to reach out, but it's also a good forum for our researchers to learn more about what's happening outside academia, and about the need for AI within the industrial sector."
A new feature of Smarter 2.0 is that University of Skövde and Jönköping University are new training partners and will be offering courses too, providing Smarter with a more complete range of courses.
"Skövde and Jönköping have several fields of expertise that we felt we were lacking in. Mainly concerning human-computer interaction and also new types of problems within AI, such as 'explainable AI'. Together we will further develop and refine the Smarter course model," explains Amy Loutfi.
You have worked with Smarter since 2017 – what have you learned along the way?
"We've learned a lot, which we hope to continue to build upon in this full-scale project. One detail is how essential it is to be close to students. Which is why we will continue with our model, mixing distance learning courses with face-to-face meetings on campus. Another thing that we have learned is that the industry and working professionals are very solution focused. They know the problems and the challenges they need to solve. For that reason, we allow businesses to work with their data and to bring their problems into the classroom. This is an element that we will continue to pursue," affirms Amy Loutfi.
Text and photo: Jesper Eriksson
Translation: Jerry Gray