This page in Swedish
Carolin Zorell: "It can widen our visibility within the scientific communities"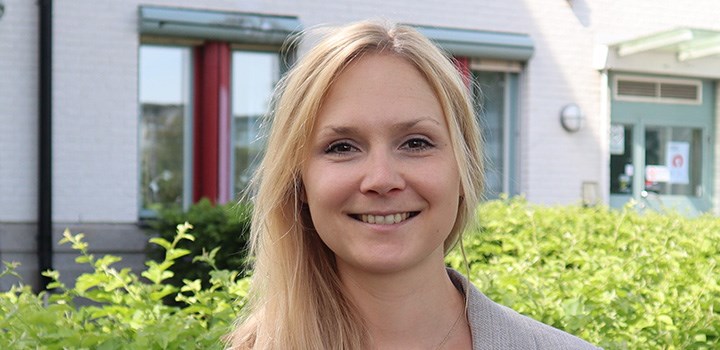 Carolin Zorell.
Carolin Zorell is a senior lecturer in Political Science and tells Anna Westerlund, librarian at the University Library, about the benefits of publishing with Open Access.
What potential benefits and/or difficulties does this entail for you as a researcher?
- The greatest advantage of publishing open access is that it increases the visibility of our research. It gives people the opportunity to access our research articles even if they are not studying or working at a university, or if they are at a university that has not signed a contract to access the specific journal. This allows us thus to disseminate our research more directly into society, and it can widen our visibility within the scientific communities.
Why have you chosen to publish Open Access?
- I do research to generate knowledge that helps society advance in different respects, and I think publishing open access is one key to achieve this ambition.
When choosing a journal, do you usually check if the journal offers opportunities to publish Open Access? Is it an important parameter for you?
- Yes, I do, and yes, it is.
What is your experience of publishing articles Open Access?
- My experience has been very positive. The publishing process has been very smooth, the articles spread well, and they can also be spread better in the popular media as everyone can access the paper. From my experience, the support by Örebro university is excellent, with many open access agreements that make it very easy and financially viable for us to publish open access.
What does Open Access mean to you?
- The possibility to increase and broaden the impact of my research.
Some funders offer peer review and Open Access publication on a platform provided by the funder (for example, the European Comission's Open Research Europe). Such open platforms thus mean that you can publish Open Access free of charge and with peer review, but on a platform instead of a journal. Open Research Europe also explicitly states that they will not apply for an impact factor (with reference to the DORA principles).
What do you think about the opportunity to publish on a funder's platform? Possible advantages/disadvantages?
- I think this is an excellent idea. However, especially for early career researchers publishing on such platforms could still imply disadvantages when trying to get promoted, since promotions tend to be tied to the reputation of the outlets where we publish our works. Therefore, creating such a platform will not be sufficient to change the current system. We need also a deeper change in how things work in academia in order to have such new publishing models succeed.
Do you have any tips for other researchers who have not published articles Open Access but are interested?
- If you are unsure about it or have difficulties to get the financing, start with a small objective. For example, aim for one open access publication per year, or that X-per cent of your yearly publications are open access.