This page in Swedish
Registration and secrecy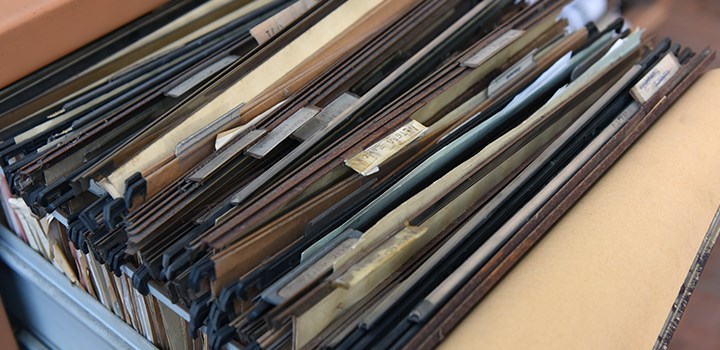 The documents in your research project must be registered and organised as one case in the records management system.
When you start up your research project, it is important that you also open a case file in our records management system, Public 360. All documents relating to the project should be organised in one and the same case file – from start to finish. The research administration at your school can help you to register the required documents in the system.
Refer to the information management plan
Documents to be registered are, for example, agreements, final reports, data management plans and decisions on external funding. If the research material contains sensitive data or data subject to secrecy it must be registered without exception. Details on which document types should be registered can be found in Örebro University's information management plan. See link below.
The information management plan lists all types of official documents found at Örebro University, giving details on how these should be managed in accordance with the Swedish National Archives regulations. The information management plan is available on the intranet, Inforum. If you cannot access Inforum, contact the archives unit for assistance.
Do you need help registering or obtaining a reference number for official documents? Email:
Do you not have login details for Public 360? Email: