This page in Swedish
Contact and Presentation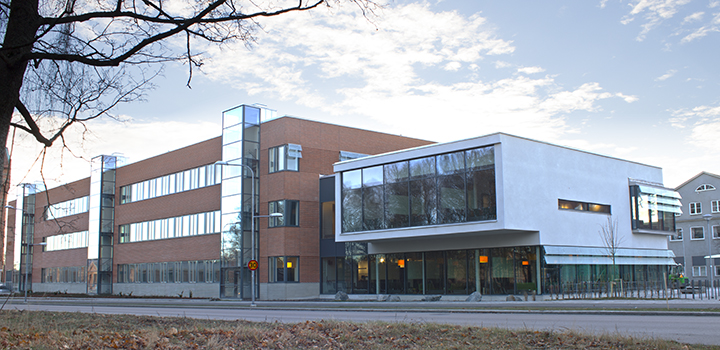 Campus USÖ
Postal Address
School of Medical Sciences
Campus USÖ
S-701 82 Örebro
SWEDEN
Visiting Address
In the building Campus USÖ, on the street Södra Grev Rosengatan 30, you will find our office where you can get in touch with Student Counselors and Student and Research Administrators. The Department Management is also situated here. Campus USÖ is adjacent to Örebro University Hospital.
If you have any question concerning education at our school we will be glad to help you! Please contact the study counsellor at
.
Phone + 46 19 30 30 00
Email:
Find us
Train: Get off at Örebro Central and go east on the street Järnvägsgatan until you come to the University Hospital's.
Bus: Länstrafiken or Örebro city bus. To Campus USÖ, line 20th or line 9th.
Flights: To Örebro there are direct flights from Stockholm, Malmo, Oslo and Copenhagen.