This page in Swedish
New master's programme in chemistry focusing on environmental research in the Arctic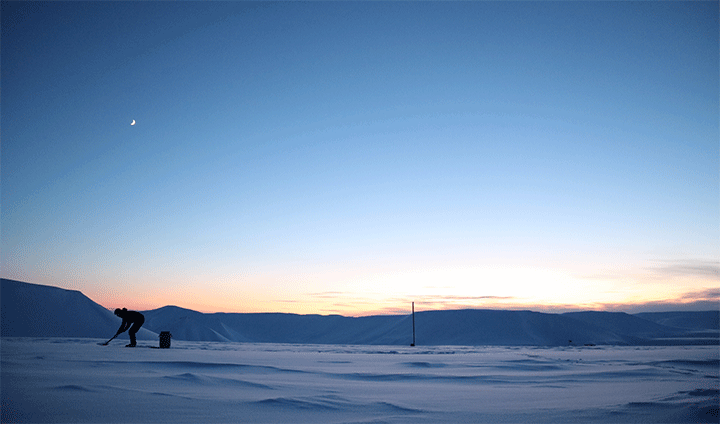 Do you want to specialise in tracking the spread of environmental pollutants related to climate change in the Arctic and its impacts on the environment and our health? Together with universities in Norway and Denmark, Örebro University is now launching a new master's programme specialising in arctic environmental forensics.
With icebergs melting in the Arctic as a result of global warming – what chemicals are released and what are the implications for humans and the environment?
"There is a great need to equip more researchers and experts with a skill set that enables them to investigate the effects of climate change in the arctic environment," says Leo Yeung, chemistry researcher at Örebro University and programme coordinator of the new Nordic Master's Programme in Chemistry with a Specialisation in Arctic Environmental Forensics.
This particular expertise is in demand within academia, the public sector, NGOs, as well as within business and industry.
Many experts in the field are nearing retirement age and there is therefore an urgent need for specialists who are able to conduct chemical risk analyses and safety assessments – who also possess expertise as to the impact of various chemicals on the environment and our health.
Studying in several Nordic countries
The new master's programme is a collaboration between three Nordic universities: Norwegian University of Life Sciences, University of Southern Denmark, and Örebro University, Sweden. A two-year programme of 120 credits, it was created in response to an initiative by the Nordic Council of Ministers.
"Some courses are offered at Örebro University and others at the universities in Denmark and Norway. There are also opportunities to study at the University Centre in Svalbard, located in the Norwegian archipelago in the Arctic ocean," says Leo Yeung.
The programme combines theoretical knowledge – based on the latest research – with field work, laboratory work, and real-life case studies adopted from industry and research projects.
Chance to contribute to sustainable development
Students with a bachelor's degree, which includes at least 60 credits of chemistry, are eligible to apply.
"This programme offers a range of career opportunities if you are interested in environmental research, want to contribute to sustainable development, and enjoy working internationally. We welcome students not only from the Nordic countries, but also from the rest of the world," says Leo Yeung.
Text: Anna Lorentzon
Photo: Eirik Rolland Enger
Translation: Charlotta Hambre-Knight