This page in Swedish
Gender and gender equality in education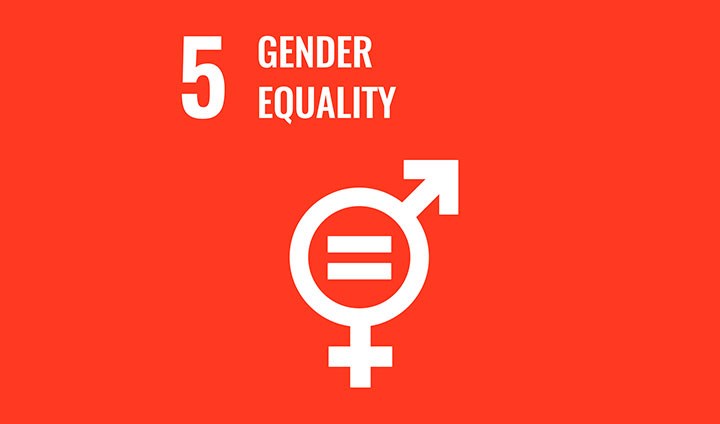 The purpose of this website and the resources collected here is to create a basic understanding of one of Örebro University's government missions, gender mainstreaming, and what it means for education. The following information explains basic concepts that relate to sex, gender, gender equality and equal opportunity, as well as resources for developing the form and content of education from different gender- and gender equality perspectives.
The strategy that Swedish authorities, and including Swedish higher education institutions, use in their work to achieve the Government's gender equality policy goals is called gender mainstreaming. For Swedish colleges and universities, the goals are to
counteract gender-based study choices
develop the form and content of teaching
promote equal career paths
promote equal distribution of resources
develop evaluation and follow-up
In Swedish, gender mainstreaming is called "jämställdhetsintegrering". Directly translated into English, it would thus be called "gender equality mainstreaming". It is therefore important to gain an understanding of what both gender perspectives and gender equality perspectives mean for Swedish higher education institutions.
From a gender equality perspective, one looks at gender and power balances (and imbalaces) in an organization or other contexts such as the educational context. This work is about promoting, for example, broadened recruitment, broadened participation and broadened progression. Unlike "increased" recruitment, participation and progression, it is not just about increasing the number of students in total numbers, but that the number of women and men should be recruited, participate and complete educations as evenly distributed as possible. At Örebro University, we also work for broadened recruitment, broadened participation and broadened progression based on social background, ethnicity, functionality, age, etc.
From a gender perspective, one looks at the content and implementation of education / research. The subject can, but does not have to, be about gender equality. Then the students explore how the course content, e.g. the course literature, considers gender in its entirety or how different issues shed light on the living conditions of women, men and non-binary individuals.
Mainstreaming, ("integrering" in Swedish) or making the work mainstream, means that a gender and gender equality perspective must be an established part of the organization, from planning, decision-making, implementation to follow-up. The Centre for Academic Development is the university's pedagogical operational support for integrating different gender and gender equality perspectives in the form and content of teaching. In the recorded material below, basic concepts such as sex, gender, gender equality, norm critical pedagogy, etc. are discussed and problematized.
Key concepts
Gender equality means that women and men should have the same power to shape society and their own lives.
Equality, on the other hand, is a broader concept. It refers to equal and fair relations between all individuals and groups in society and that all people have equal value and rights regardless of gender, ethnicity, religion, sexuality, ocial background etc.
Equal opportunity are the right to coexist in justice and on equal terms regardless of gender, gender identity or gender expression, ethnicity, religion or other belief, disability, sexual orientation or age. These are also the seven grounds of discrimination in the Discrimination Act.
Sex is used to describe the bodily sex while gender is used to describe the socially constructed gender that is created and shaped through expectations, norms and cultural interpretations. However, it is not easy to draw a line between these categories in reality because bodies (sex) must also be understood through cultural expectations and norms. These are interpreted differently in different cultures and eras. For example, within the medical and health sciences, the socio-cultural conditions of women, men and non-binaries must be taken into account and the biological differences discussed and interpreted in their social context, as these factors interact and varies in their impact on health.
Norm critical pedagogy ("normkritik") is a concept that describes a way of understanding and critically examining norms in everyday life. It is not about "criticizing" norms; they are important to navigate in the social world. However, norm critical pedagogy aims to make visible expectations and values that are not always so easy for us to detect.
Intersectionality is the "intersection" between our different identities based on, in addition to gender, sexuality, ethnicity, religion, functionality, age, etc. This means that we do not have one identity at a time but that we orient ourselves between different identities throughout life.
Web resources
Introduction of equal opportunity and gender equality
This is a short introduction about gender equality and the basic premises for gender equality work in Sweden. The recording is in Swedish with English subtitles. (14 minutes)

In-depth introduction on gender and equality in education
This is a more extensive lecture with Felicia Garcia, educational developer and former lecturer in gender studies. It is aimed at those who wish to get an introduction to what gender, gender mainstreaming and norm critical pedagogy is about, as well as practical examples of how she herself have applied these perspectives in her teaching in various disciplines at Örebro University. The main focus is on how you as a teacher integrate a gender perspective in different subjects and how she has handled sensitive and controversial subjects through practical but empathetic confrontation, motivation, visual aids and humour. The lecture is given in English with English subtitles.
(45 minutes, including breaks)
These two videos, a documentary and a recorded lecture combined, provide a picture of gender equality and identity, sex and gender, from different perspectives. They can be used for discussion among colleagues or with students. At the bottom, therefore, are some suggested questions for debate.
"No more boys and girls - CAN OUR KIDS GO GENDER FREE" (BBC 2018):
This BBC documentary explores cultural and societal perceptions and expectations of gender and differences between girls and boys, women and men. The film examines how these expectations affect behaviours that in turn affect learning and neurological processes. As a method, doctor and researcher Javid Abdelmoneim is conducting a social experiment in an elementary school in England to see if gender equality can be achieved through pedagogical intervention, among other things by practicing skills that are considered to naturally belong to another gender. If you would like assistance with subtitles for this video please contact
(59 minutes)
The biology of gender, from DNA to the brain (TEDWomen 2018)
X and Y chromosomes. Are these the obvious distinctions between women and men, female and male? What exactly are the gender differences in the structure and activity of the brain and how do they arise? Researcher Karissa Sanbonmatsu examines the biological basis of "gender" and answers a thought-provoking question about what is bodily "sex" and socially constructed "gender". This is a moving and inspiring lecture about what it means to be transgendered and provides new and important knowledge. If you would like assistance with subtitles for this video please contact
(13 minutes)
Questions for discussion:
Based on what was shown in the BBC documentary and Sanbonmatsu's TED Talk lecture: what other interpretations / statements about gender / gender roles have you encountered in life?
Have they been confirmed or challenged based on these films?
Have you yourself been confronted by different expectations of your gender identity, gender role or expected abilities based on gender? (Let's call it a 'gender event' like when Sanbonmatsu tried to hold a lecture in Italy)
Gender and gender equality perspectives in selected university subjects
Different subjects approach sex, gender and gender equality in different ways. Sometimes teachers and researchers from different educational fields and research cultures also have varying knowledge about these topics and perspectives. Below is an interdisciplinary article that highlights the relevance of sex and gender in different disciplines. The Centre for Academic Development has also compiled some research articles, conference articles and websites that provide a gender perspective on various subjects. If you as a teacher have suggestions for other useful literature with subject-relevant gender- or gender equality perspectives, please contact
.
Tannenbaum, C., Ellis, R.P., Eyssel, F. et al. (2019) Sex and gender analysis improves science and engineering. Nature 575, 137–146.
"In this Perspective, we discuss how incorporating sex and/or gender analysis into research can improve reproducibility and experimental efficiency, help to reduce bias, enable social equality in scientific outcomes and foster opportunities for discovery and innovation. From highlighted examples, we extract decision-tree roadmaps for researchers across disciplines."
Gender - informatics
Wang. T., Zhao, J., Yatskar, M., Chang, K-W. Ordonez, V. (2019) Balanced Datasets Are Not Enough: Estimating and Mitigating Gender Bias in Deep Image Representations 2019 IEEE/CVF International Conference on Computer Vision (ICCV)
Scheuerman, M. K., Paul, J. M. and Brubaker, J.R. (2019) How Computers See Gender: An Evaluation of Gender Classification in Commercial Facial Analysis and Image Labeling Services Association for Computing Machinery (ACM Journals) Vol. 3, No. CSCW Article no. 144, 1–33
Tomalin, M., Byrne, B., Concannon, S., Saunders, D., Ullmann, S. (2021) The practical ethics of bias reduction in machine translation: why domain adaptation is better than data debiasing Ethics and Information Technology, Springer Link Open Access
Gender - medicine and health
Alcalde-Rubio, L., Hernández-Aguado, I., Parker, L. A., Bueno-Vergara, E. and Chilet-Rosell, E. (2020) Gender disparities in clinical practice: are there any solutions? Scoping review of interventions to overcome or reduce gender bias in clinical practice International Journal for Equity in Health 19:166 Open Access
Tadiri, C. P., Raparelli, V., Abrahamowicz, M., Kautzy-Willer, A., Kublickiene, K., Herrero, M-T., Colleen M. Norris, C. M., Pilote, L. (2021) Methods for prospectively incorporating gender into health sciences research, Elsevier Journal of Clinical Epidemiology Volume 129, 191–197
Stefanick, M. L., Schiebinger, L. (2020) Analysing how sex and gender interact Lancet 396(10262):1553-1554.
Gender - psychology
Daphna, J. (2021) Beyond the binary: Rethinking sex and the brain Neuroscience and Biobehavioral Reviews 122, 165–175.
Stewart, A. J., & McDermott, C. (2004). Gender in psychology. Annual Review of Psychology, 55, 519–544. https://doi.org/10.1146/annurev.psych.55.090902.141537
Kiyimba N. (2015) The Value of Discourse Analysis: A Clinical Psychologist's View. In: O'Reilly M., Lester J.N. (eds) The Palgrave Handbook of Child Mental Health pp. 42–58. Palgrave Macmillan, London.
Martin, C. L., and Diane N. Ruble, D. N. (2010) Patterns of Gender Development. Annual Review of Psychology Vol 61, 353–381
Duchesne, A., Pletzer, B., Pavlova, M. A., Lai, M. C., & Einstein, G. (2020). Editorial: Bridging Gaps Between Sex and Gender in Neurosciences. Frontiers in neuroscience, Open Access 14:561.
Gender - technology
Du, X., and Kolmos, A. (2009) Increasing the diversity of engineering education – a gender analysis in a PBL context, European Journal of Engineering Education,34:5,425–437.
Udén, M. K., (2016) Implementing Feminist Theory in Engineering: Obstacles Within the Gender Studies Tradition, European Journal of Engineering Education, 42:3, 336–348.
Åsberg, C., and Lykke, N. (2010) Feminist technoscience studies 17:4, 299–305 European Journal of Women's Studies
Why Do So Many Women Who Study Engineering Leave the Field? (hbr.org)
External resources:
LUCID - Lund University Centre of Excellence for Integration of Social and Natural Dimensions of Sustainability
Here is a collection of research on how gender and gender equality are linked to Agenda 2030 and the global goals for sustainable development:
Gendered Innovations
https://genderedinnovations.stanford.edu/
https://www.genderedinnovations.se/
Here, Londa Schiebinger from Stanford University presents the website Gendered Innovations and their web resources consisting of research articles from various subjects. What they have in common is that they include a gender / gender equality perspective.
Here are various resources that shed light on women's under-representation within the STEM subjects: Science, Technology, Engineering and Mathematics.
The STEM Gap: Women and Girls in Science, Technology, Engineering and Math – AAUW : Empowering Women Since 1881