This page in Swedish
Information from Örebro University on the coronavirus
Here you can find all information on Örebro University's work to reduce the spread of the coronavirus. Latest update 27 March 14:00: The newly announced ban on gatherings of more than 50 people also applies at Örebro University. For this reason, the previous stated numbers have been removed.
Last updated on 30 March 2020 16:00 Film: Information on the corona situation 27 March 202. Turn on english subtitels.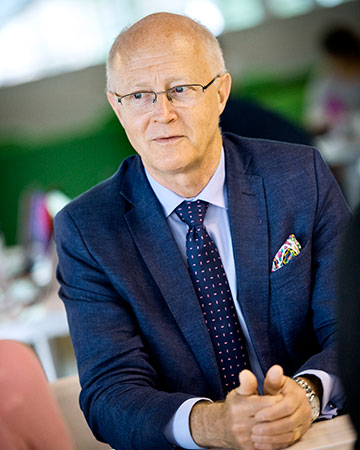 Many thanks to all of you
Over the last few weeks, the university has taken great measures to do our part in preventing the spread of the coronavirus in society and to safeguard continuity within our research and education.
As of Friday 20 March, we are therefore making a complete shift, with a few exceptions, to remote teaching and digital examinations.
This vast shift under great time pressure has required huge effort and hard work by members of staff and management at all schools and administrative offices.
Our collaboration with the student union has also worked very well. For the time being, all our students will have a very different study environment, when they cannot be on campus. The feedback I am getting is that students are understanding of this extraordinary situation and of the fact that perhaps not everything will run perfectly digitally from day one. Without our students, campus is an empty place and you should know that you are sorely missed and are very welcome back once things have gone back to normal again.
As vice-chancellor, and on behalf of the university management team, I would like to offer our most heartfelt thanks to all of you for your dedication and loyalty.
Johan