This page in Swedish
Time to celebrate – graduation for international Master's students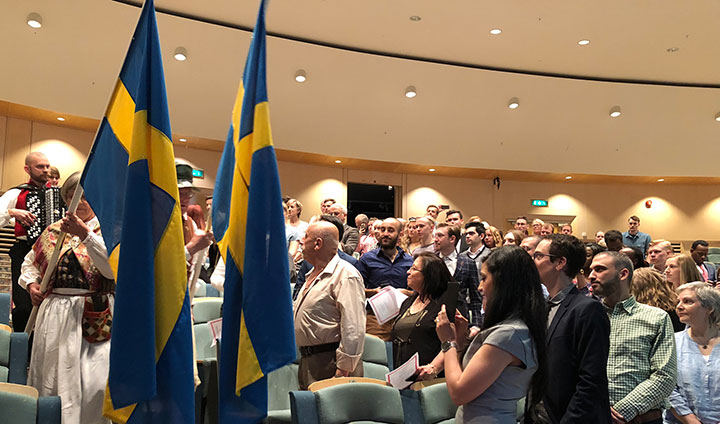 The graduation ceremony opened with folk music and a flag parade in the University Library's assembly hall.
On Tuesday, a ceremony was held to celebrate this year's graduates of the university's eleven international Master's programmes.
"It is inspiring that an increasing number of students apply for our international Master's programmes as their first choice. Our Master's students play an important role in our internationalisation efforts," says Åke Strid, pro vice-chancellor for internationalisation.
Some fifty students and their family members attended the ceremony. Åke Strid and the heads of programme presented the students with certificates. The ceremony closed with a sing-along to the traditional song "Vem kan segla förutan vind", accompanied by the folk music group Vind.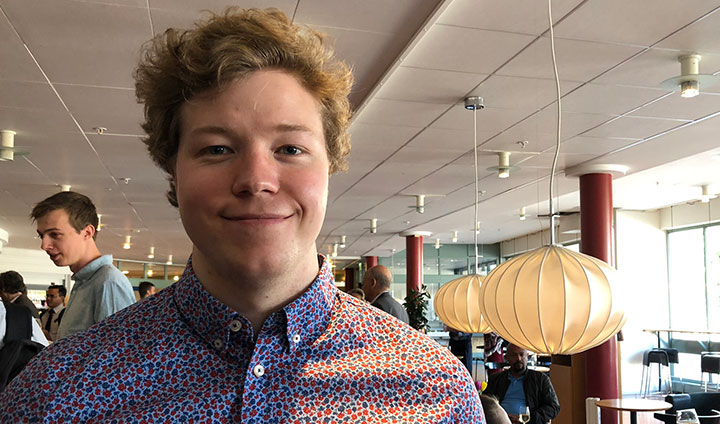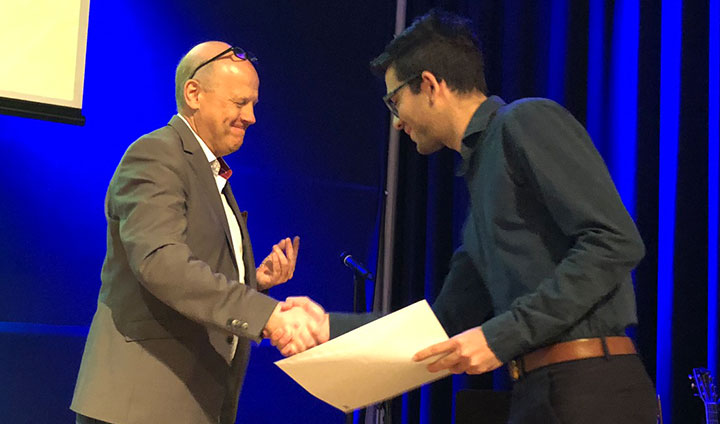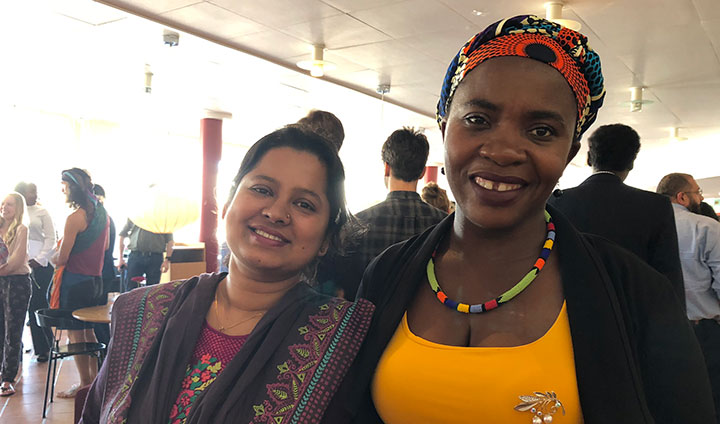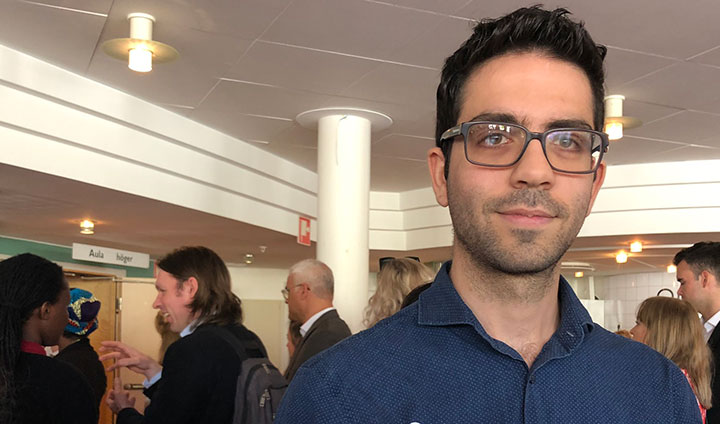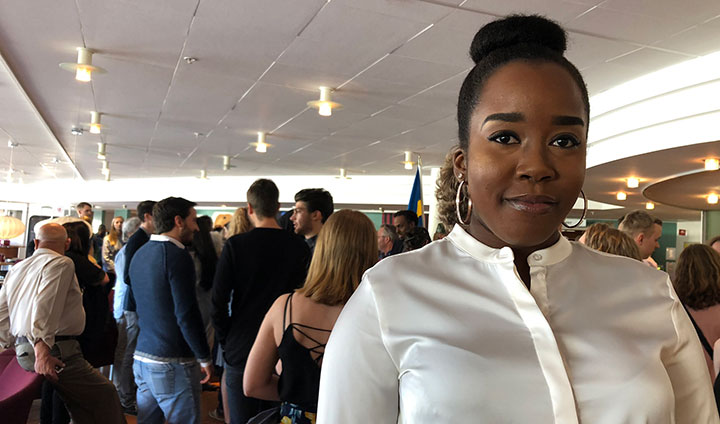 Text and photo: Anna Asplund
Translation: Charlotta Hambre-Knight
Örebro University offers 11 one or two-year international Master's programmes