This page in Swedish
Global Swede Award to international master's student in chemistry
Kjell Hope from Canada is this year's Global Swede from Örebro University. For the tenth year running, the Global Swede award ceremony has taken place, recognising top international students at Swedish higher education institutions who have distinguished themselves within areas linked to innovation and entrepreneurship.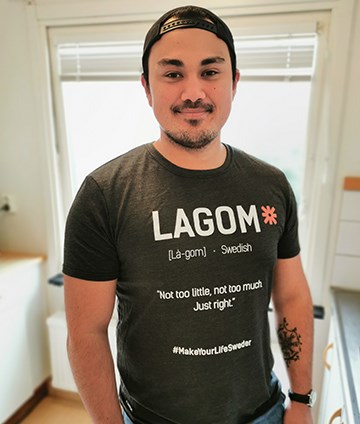 "I am extremely honoured to have been selected for this award. This really shows that I made the right decision to travel half way across the world in order to pursue this academic dream of mine. Being able to meet such wonderful people who have all been instrumental to me becoming who I am would never have happened if I stayed in my home country. It is amazing to see my efforts being recognised, both in my personal and academic life. It is things like this that propel me to strive for excellence," says Kjell Hope.
Kjell Hope is an international master's student in chemistry, specialising in environmental forensics, at Örebro University. Among other things, the nomination for the Global Swede Award describes Kjell Hope as a top student with very good analytical skills. It also emphasises his involvement in voluntary work and the Erasmus Student Network Örebro (ESN).
Digital ceremony this year
In a special digital ceremony, Minister for Trade and Nordic Affairs Anna Hallberg and the Swedish Institute's Director General Madeleine Sjöstedt, paid tribute to international students in Swedish higher education. Award certificates were presented to some 20 students from 16 countries around the world.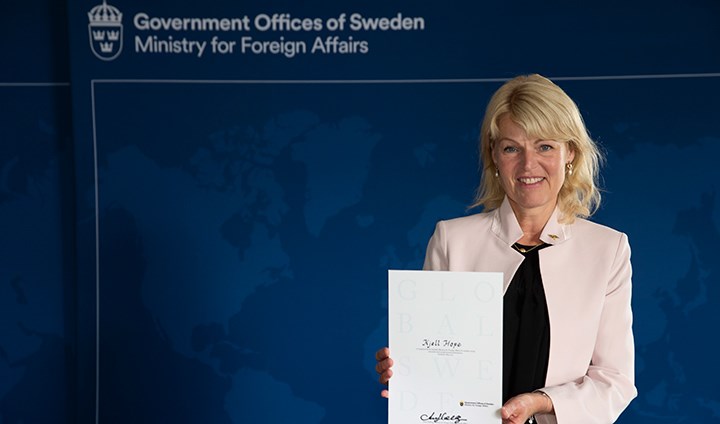 "Global Swede is our way of saying thank you to a number of remarkable students each year for choosing Sweden, while welcoming them to our global alumni network. These are challenging times, especially for new graduates, but with their experiences from Sweden I am convinced that they will help building bridges between our country and the rest of the world," says Anna Hallberg.