This page in Swedish
BioLearning - Using bioindicators, biomarker profiles and machine learning to improve water quality analysis
About this project
Project information
Project status
In progress 2018 - 2023
Contact
Research subject
Research environments
The aim of the project is to develop highly sensitive and specific biological methods coupled to machine learning to improve water quality analysis. Water quality is currently assessed using traditional chemical analyses. Today screening for toxins involves looking for known compounds or organisms against guideline values using standardized tests. The limitation is that not all compounds are known, therefore generalizations are used and the biological effect on organisms is lacking. Similarly, screening for biological threats such as infectious microbes is traditionally done by culturing indicator organism and assessing against established guidelines.
The BioLearning project provides a multidisciplinary approach to establish more sensitive methods that can not only predict toxicity but also mechanisms associated with detected toxicity when determining water quality. This would provide a more comprehensive and accurate assessment of risk.
A new constellation of reserchers was established at Örebro University with competence in microbiology, molecular biology and artificial inteligence. The BioLearning project is divided into 3 interconnected sub-projects.
1. Identifying threats – Using the highly sensitive digital PCR to detect microbial pathogens or indicator organisms. Coordinator: Prof. Jana Jass
2. Biomarker profiling – Developing biological markers in model organisms (Daphnia magna, Caenorhabditis elegans, human cell lines) to profile deleterious effects of contaminated waters. Coordinator: Prof- Per-Erik Olsson
3. Machine learning – integrating machine learning with biomarker profiles to develop an effective prediction model to establish safety. Coordinators: Dr. Martin Längkvist and Prof. Amy Loutfi.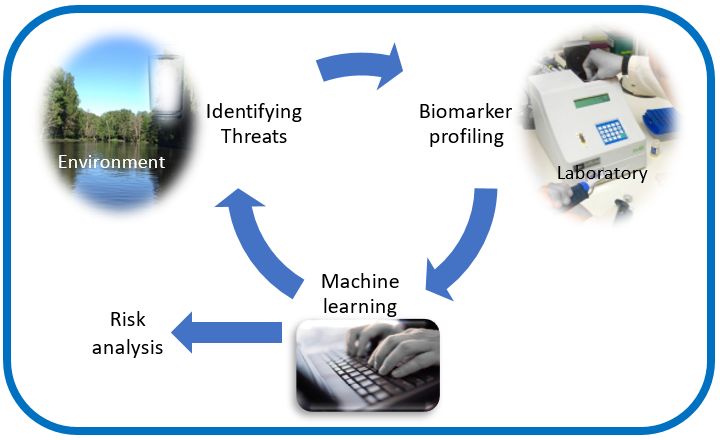 The project is a joint effort between research groups at Örebro University and 7 companies from environmental consulting and remediation, environmental services and end users.
These are Tyrés, Fortun Waste Solutions AB, Structor Miljöteknik AB, Detectum AB, MälarEnergi AB, Ros Consulting and Development AB and Envix Nord AB. This forms a unique combination to improve our ability to prepdict threats to public health.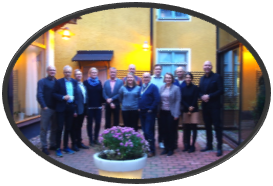 Researchers
Jagadish Mangu, PhD student
Collaborators
Ros Consulting and Development AB