Climate change anxiety investigated in one of the largest international studies to date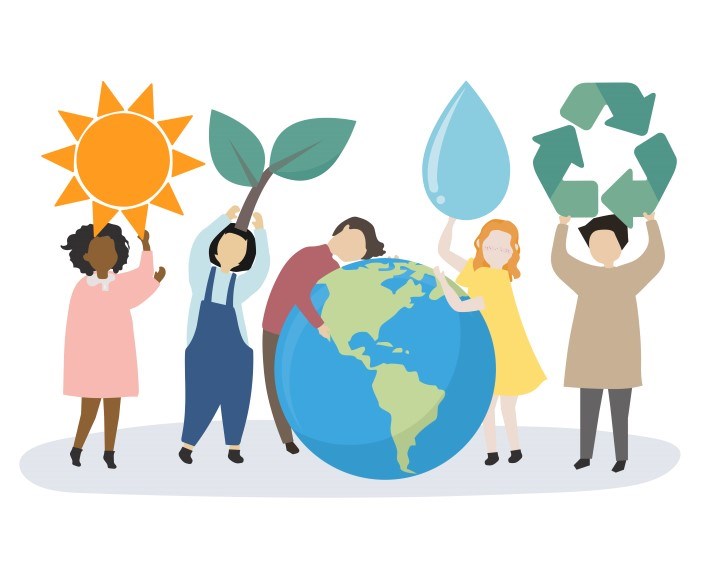 Maria Ojala, affiliated with CESSS, is a co-author in one of the biggest multinational studies yet about young adults and climate change-related distress. Main author to the newly published article is Charles Ogunbode at Nottingham University. The study investigates which factors predict climate anxiety, pro-environmental behavior, and climate activism across 32 countries worldwide to investigate universal effects as well as cultural differences.
The study found that climate anxiety was prevalent in all countries, with almost 50% of the respondents reporting that they were very worried or even extremely worried about climate change. Reported climate anxiety was stronger for people who were frequently exposed to media about climate change impact, as well as when other people in their surroundings express negative feelings about climate change.
Climate anxiety was also found to be associated with a higher frequency of pro-environmental behavior, such as saving energy, climate-friendly food choices, and sustainable ways of transportation. This was the case in the majority of the participating countries. Moreover, in 12 countries, climate anxiety was also related to increased participation in climate protests. These relationships to pro-environmental behavior and activism were stronger in countries with individualistic culture, such as North American and European countries, compared to countries with collectivistic cultures. It was also stronger in countries with higher economic activity, as measured by gross domestic product (GDP).
Finally, the study found that, in all but one of the 32 countries, climate change anxiety was associated with lower mental well-being. This suggests that, irrespective of country and culture, climate change anxiety might have negative effects on well-being. The study illustrates a great need to develop a better understanding of how and under which circumstances negative climate-related emotions potentially have negative consequences on people's well-being.
Click here to read the full article (open access).
Reference
Ogunbode, C. A., Doran, R., Hanss, D., Ojala, M., Salmela-Aro, K., van den Broek, K. L., Bhullar, N., Aquino, S. D., Marot, T., Schermer, J. A., Wlodarczyk, A., Lu, S., Jiang, F., Maran, D. A., Yadav, R., Ardi, R., Chegeni, R., Ghanbarian, E., Zand, S., … Karasu, M. (2022). Climate anxiety, wellbeing and pro-environmental action: correlates of negative emotional responses to climate change in 32 countries. Journal of Environmental Psychology, 84. https://doi.org/10.1016/j.jenvp.2022.101887