This page in Swedish
Bibliometrics – publishing patterns and statistics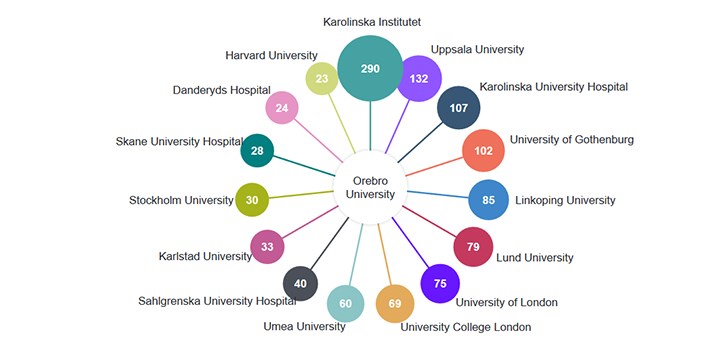 The University Library provides support for bibliometric analysis and summaries. This service is aimed at management groups or research groups in connection with evaluations or applications, not individual researchers.
During the application process and project evaluation, we can assist you with data and bibliometric analysis of your current and previous research. Using a publication analysis, we can show publication patterns regarding subject areas or publication channels, national and international collaboration, and your research impact. This analysis can be beneficial both in illustrating previous results for an application or when evaluating your project.
Here are a few examples of what we can do:
Summaries based on the DiVA publication database.
Extensive citation analysis based on data in the Web of Science.
Analysis of publication channels and collaboration based on data in the Web of Science.
Assessment of publication channels based on the Norwegian list.
Simple citation analysis based on data from Scopus.
Contact
for more information.