This page in Swedish
Contact and Presentation
The School of Music, Theatre and Art at Örebro University offers exciting, interesting and practically applicable degree programmes in music and theatre. We are engaged in groundbreaking, international research in musicology and music education and the close links between musicology, music education and musical interpretation helps facilitate collaboration and promotes research led teaching every step of the way.
More than 200 students are currently studying within the School of Music, Theatre and Art, and with our extensive range of courses, we are constantly growing and developing. Our programmes are taught by both skilled teachers and experienced supervisors and, as one of our students, you will interact with teachers of excellent expertise in both the artistic and research activities. With around 50 members of active teaching staff across all of our programmes, Örebro can be proud of its first-rate music education.
Inaugurated in autumn 2004, our unique and inspiring building with its award-winning architecture, can be found at the top of the campus. The facilities offer ample rehearsal and practice rooms in a stimulating and scholastic setting. In the School's music library, you have full access to a large collection of recorded music and sheet music.
As part of the University and Campus, you have access to a variety of services such as restaurants, student housing, the University Library and the student union building, all of which are in the immediate vicinity.
Our School is constantly evolving and as a student here, you are an essential part of that development.
Welcome to the School of Music, Theatre and Art at Örebro University!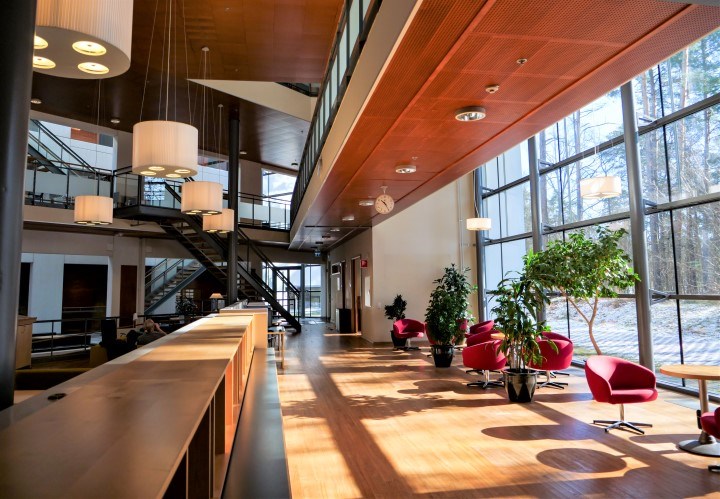 Visiting address
You will find us In the building Musikhögskolan, on the street Gymnastikgatan 1. Here you can get in touch with our Study Guidance Officer and our Study and Research Administrators. The Department Management is also situated here as well as the staff in Music, Theatre and Art.
Opening hours
Administration and Department Management
Mo-Fr, 8 am -4 pm