Daniel Ricao Canelhas (third semester)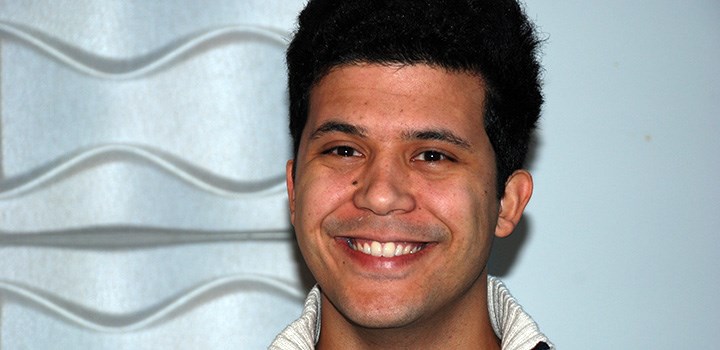 Why did you choose the programme at Örebro University?
I had the choice between two universities and Örebro University was top of my list. I was really impressed when I read about the international research carried out at AASS, the Centre for Applied Autonomous Sensor Systems, at the university's School of Science and Technology. I commute by train to Örebro, and it works well – I bring my folding bike on the train and cycle to the university.
What do you like most about the programme?
There are many aspects to the programme that I like. The lecturers are all researchers, and they are all from very different backgrounds which is a great asset since they specialise in different areas of the field. I really enjoy the multicultural blend among lecturers and students. I also enjoy socialising with students on other programmes – you easily find people to hang out with here at the university. You don't have to worry about having no one but computer nerds for company!
Advice to prospective students?
It is important not to scamp maths, but don't be intimidated by it either. You just keep at it like in any other job. There are opportunities to do what you want here. Sweden is amazing in many ways – I am for instance on leave of absence from work to study. Comparing the study situation here to that in Brazil, where there aren't enough places and where your financial situation as a student is very different, I'm in as good a place as I can be.
Tell us about your background
I have done a 5-year programme at a university in Brazil, studying mechatronics, the intersection of mechanical engineering, electrical engineering and software development. You could say that a robot is the definitive mechatronic system, with many different constituent parts.
What are your plans for the future?
I would like to do a PhD. If you are an engineer, there are usually two career paths. You either focus on the technology or you go into project management or administration. I definitely want to focus on the technology and that's what I am doing here. Many countries are short of engineers and there will be a large job market for those that have acquired further qualifications like I am now. Bill Gates has said that robotics is the next "computer", i.e. it will revolutionise the world. And I believe that is true.