This page in Swedish
Relations significant in aid efforts for older poor people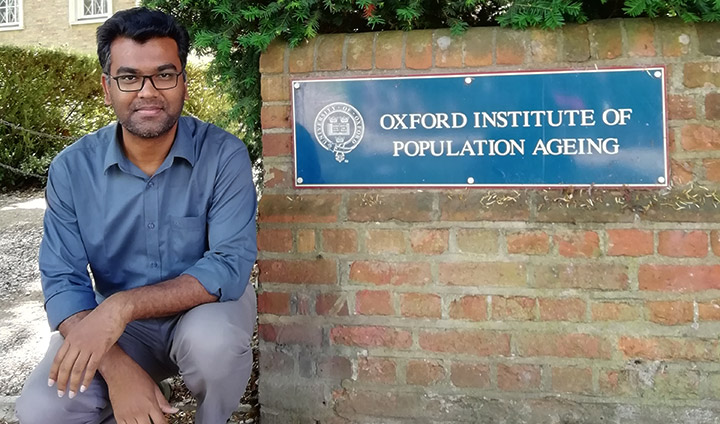 Owasim Akram's research focuses on older extreme poor people in Bangladesh. During the spring he spent three months in Oxford as a visiting PhD student to work on his study on factors that influence the outcome of aid efforts for this group. The results show that good family relations and access to some form of government safety net are decisive for lifting people out of poverty.
The Newbreed doctoral programme
Newbreed is a doctoral programme within the focus area of Successful Ageing at Örebro University. The programme is co-funded by the European Commission through the Marie Skłodowska-Curie Actions, Co-funding of Regional, National and International Programmes (MSCA COFUND).
The programme is organised into four thematic areas: Biology of ageing, Ageing and the fourth industrial revolution, Ageing and psychosocial adjustment, and Ageing from a societal perspective.
Over a period of five years, Owasim Akram has, as part of a research team, followed 72 households in Bangladesh living in extreme poverty. He collected data about their lives and studied the reasons why people live with an income even far less than USD 1.90 a day, which is the international poverty line, set by the World Bank.
"I want to analyse poverty among older people from an overall perspective, from birth to the present. This is something that is often not highlighted in ageing research," he says.
The next step for Owasim Akram was to study what happened when people aged 50 and over from these households received financial support. Did their quality of life improve? If so, what factors contributed to the positive development ?
"In cases where aid efforts did make a difference, two conditions were present. The first was good family relations and the second was that the persons in question had access to some kind of government safety net. It may have been as little as five euro a month, paid by the government, but it did make a difference," explains Owasim Akram.
Designing aid efforts
Owasim Akram is one of 16 doctoral students within the Newbreed programme, which is part of Örebro University's strategic initiative for interdisciplinary ageing research – Successful ageing. In his research, he is not only interested in measuring poverty in numbers, but also wants to add a subjective dimension to the subject. He himself has experience of working with poor people via the children's rights organisation Plan, the aid organisations ADD International and Oxfam, as well as the EU's aid programme in Bangladesh.
"What we as humans value in life varies from person to person. When evaluating aid efforts for poor people, it is therefore important to consider what sort of changes took place in terms of people's happiness, social capital and dignity."
In the future, he is hoping his research will be used to design even better and more effective policies and programmes for people living in extreme poverty.
"For aid efforts to work at an optimal level, it is vital that we understand people and their needs. My research contributes with knowledge of practical experiences of poverty reduction programmes in developing countries, an area where there currently is a substantial knowledge gap."
Oxford gave invaluable experiences
Owasim Akram is very pleased with the time he spent at University of Oxford in England. In addition to having worked at the Oxford Institute of Population Ageing, at one of the world's most renowned institutes for ageing research, he has made invaluable connections for the future.
"As a researcher there, you have access to immense resources. It is not just about gaining knowledge, but also about the opportunity to access their large network of researchers, both in Oxford and at other universities."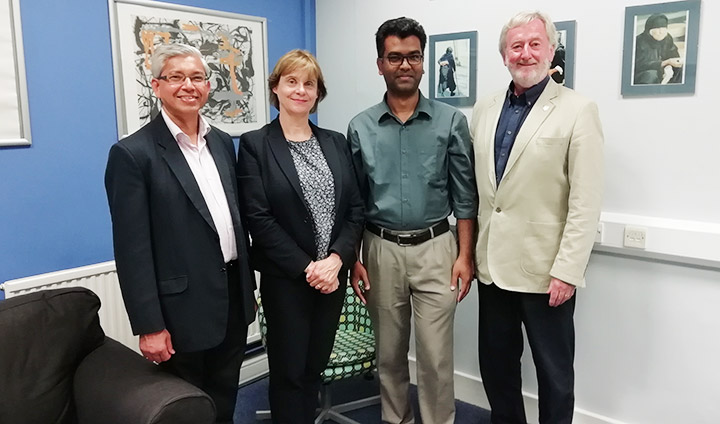 The research paper he was working on while in Oxford is a collaboration with University of Bath in England, a collaboration that he hopes will continue.
"I was given a new lease of energy from my stay in Oxford and many new ideas for my research. And to get to meet people that I normally cite in my work is truly special," he concludes.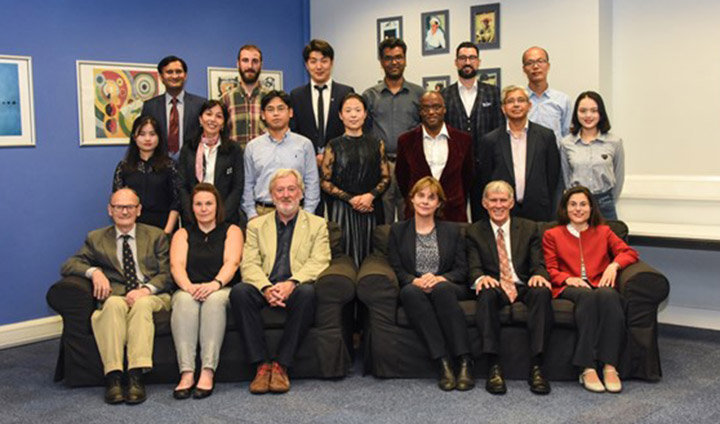 Text: Jasenka Dobric
Translation: Charlotta Hambre-Knight
Photo: Private