This page in Swedish

About Alexander Isacsson
Alexander Isacsson is a researcher in history. He was awaraded the Degree of Doctor of Philosophy after successfully defending his doctoral dissertation in June 2023. He is currently developing a research project that explores the editing and publishing historical sources between the eighteenth and twentieth centuries.
Research
Alexander Isacsson's research interests include early modern cultural history, court studies, royal studies, historiography and media history. He is currently developing a project that aims to analyze the practice of editing and publishing historical sources with concepts devolped in media history, such as media system and remediation.
In his doctoral thesis, entitled Defining Dukeship: The Problem of Royal Spares and Dynasty Formation in Sweden, 1556-1622, Isacsson explored the relation between dukeship and dynasty formation. By studying how dukes defined their position and how it was defined by others, the book shows the ways in which the problem of royal spares influenced the integration processes of a royal house and state in early modern Sweden.
The book is available as open access, and can be found here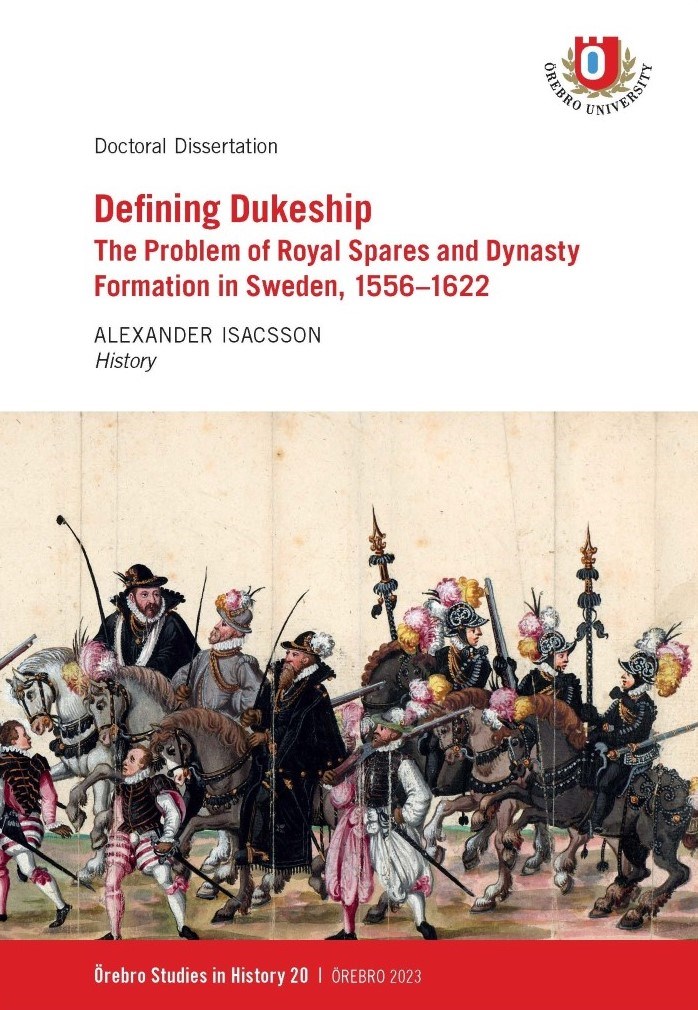 Teaching
Alexander teaches on several history courses such as History in Society, Ancient and Medieval History, Early Modern History, Historical Narration, Norm Critical Perspectives on History. He has also supervised students in the course Historical Research Paper.
Research projects
Active projects