This page in Swedish
"I was struck by the open and inclusive environment"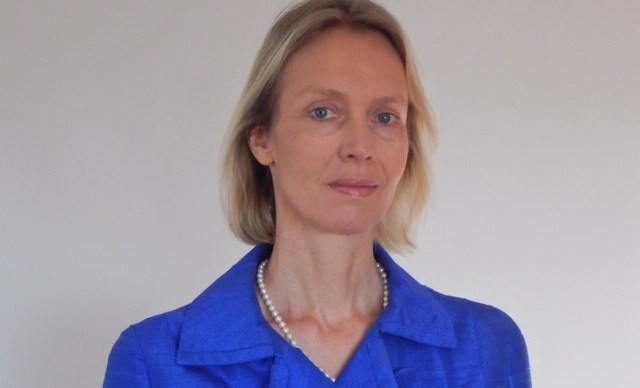 This summer, Kerstin Nilsson will pass the torch to Mia von Euler. As the new dean of the Faculty of Medicine and Health, she will be overseeing education as well as research. One of the first challenges to be addressed is the new programme in medicine.
The dean is the administrative head of a university faculty and the chair of the faculty board. The faculty board oversees research and education at the schools that sort under the faculty.
At Örebro University, the Faculty of Medicine and Health encompasses two schools: School of Medical Sciences and School of Health Sciences. The faculty is host to some 10 strong research environments, over 250 doctoral students, 10 doctoral subject areas and 3,500 full-time equivalent students on 22 study programmes.
"The application has been submitted, but launching the new programme will require a lot of work – provided our application is approved," says Mia von Euler.
The programme launch will be her responsibility in Örebro. However, when the application was written, she was still working at Karolinska Institutet. She left Stockholm for Örebro only a few months ago.
"The first thing that struck me when I arrived in Örebro was the open and inclusive environment – both at the hospital and the university. I also appreciate the emphasis on Bildung."
Her professorial inauguration took place at this year's academic celebrations – and the whole family got a little glimpse of the university.
"One of my daughters, who is a student at another university, said that here, they really seem to care about their students. I was happy to hear that."
Started doing research while still a student
A student at Karolinska Institutet, Mia von Euler graduated from medical school in 1992, obtained her PhD in 1999 and was appointed docent in 2007.
"I embarked on research already as a student. I realised very early on that it was primarily neurology and neuroscience that fascinated me. My main interests were with spinal cord injuries and the combination of pharmacology, histology (the study of biological tissue) and behavioural studies."
Today Mia von Euler is a neurology and clinical pharmacology specialist – and professor of neurology. She has seen five doctoral students through the doctoral programme. She is currently supervising two whose public defences are planned for the autumn – all of whom have looked into some combination of stroke, pharmaceuticals, and gender medicine.
"Doctoral education is close to my heart. Quality is important, but so is making research fun and attractive."
She teaches neurology, clinical pharmacology, evidence-based medicine, as well as equal treatment and gender medicine.
"Sex and gender can be integrated with any activity. Here, Örebro University has the right prerequisites, with excellence within both medicine and gender studies. We can take the lead."
She sees a lot of potential in Örebro. Still her priority is to learn about the organisation and its activities, as well as its history.
"I don't want to be that person who comes up with new nifty proposals, which, it turns out, you have already tried four years ago. I have only been at Örebro for a short while, and at a time that has been anything but ordinary due to the COVID-19 pandemic."
More extensive than previous assignments
Work with the new programme of medicine has already started. After being extended to a six-year programme, the undergraduate internship will be scrapped. The university will then have full responsibility for medical training until it is time for students to apply for a licence to practise.
"The programme in medicine in Örebro has a more modern setup, making it perhaps easier to adapt. It was probably more of an uphill struggle at Karolinska Institutet."
"While we put time and effort into the programme in medicine, we must not forget the other study programmes. For instance, there is an apparent lack of nurses, and we must offer students high-quality training."
She describes the appointment as dean as gratifying and exciting – and more extensive than any of her previous administrative leadership roles. These include deputy head of school at the Department of Clinical Science and Education at Karolinska Institutet/SÖS and the chair of the public defence committee at Karolinska Institutet.
"Mia von Euler will carry on the excellent work of previous deans, but will also bring in new perspectives. I am very pleased that she has accepted the appointment and look forward to working together with her in our efforts to develop the university," says Johan Schnürer, vice-chancellor of Örebro University.
Read more about Mia von Euler:
New professor - Mia von Euler