Kathleen Armour
Professor Kathleen Armour holds a Chair in Education and Sport and is Head of the School of Sport, Exercise and Rehabilitation Sciences at the University of Birmingham.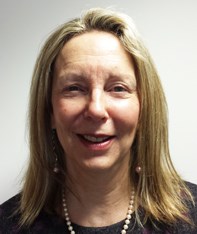 She is one of the internationally leading scholars in career-long professional learning for teachers and coaches and its impact on young people's learning in physical education and sport.
She is a Fellow of the Academy of Social Sciences in the UK, an International Fellow of the National Academy of Kinesiology in the USA, and was an academic assessor for the field of Sport and Exercise Sciences, Leisure and Tourism in the most recent national assessment of research quality.
Kathleen Armour has over the last few years worked with researchers in Sport Science at Örebro University on various projects related to learning in physical education and sport and to teachers' professional learning and development. With her wealth of knowledge she has offered valuable support to the research environment RISPA at Örebro University, generously sharing her contacts and networks in the international research community.