This page in Swedish
Programme in Medicine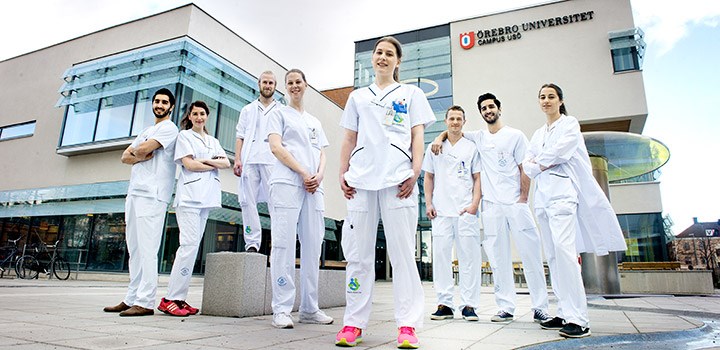 Programme in Medicine
The 6 year Undergraduate Medical Programme (MB ChB) aims to train skilled physician with integrity, professional attitude, ability to co-operate and a basic professional confidence. The programme will also provide students with the desired tools to meet today's and tomorrow's medical challenges and encourage lifelong learning.
The programme is build on a deep integration between theoretical and clinical knowledge, and between traditional subjects and disciplines and also shows a clear progression so knowledge, skills and ability to value are gradually broadened and deepened during training.
The programme will give the students a clear academic anchorage with a fundamental scientific approach to medicine. The training will also develop students' self-knowledge, humanity and communication skills. This also means that aspects such as gender, equality regardless of sexual orientation, ethnicity or religion and the value of multicultural skills should permeate the entire programme. Structured and active student influence should be ensured both in the training organization in the individual study situation.
The Medical Programme (MB ChB) at Örebro University is conducted and taught in Swedish. A solid comprehension and understanding of the Swedish language are essential in order to advance and have successful study progression during the programme.