X-HiDE conference puts inflammation in focus
For two days (29th-30th of September), inflammation research was on the agenda for both external and X-HiDE researchers during the conference "Inflammation in focus".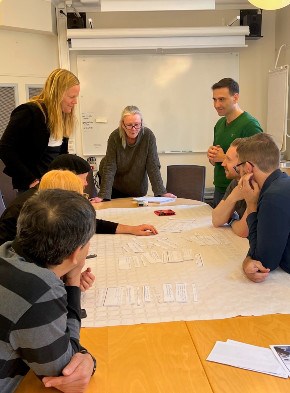 The first day of the conference consisted of research presentations and poster sessions with attendees on site and digitally, where projects addressing clinical, experimental and in silico modelling aspects of inflammation was showcased.
The second day, about 25 X-HiDErs participated in a workshop discussing how to continue to implement the concept of inflammatory phenotypes, strengthen business-academic interactions and identifying new, exciting research projects.
We thank all participants for their contributions and hope to see you on the next X-HiDE conference!