The Human Resources Strategy for Researchers (HRS4R)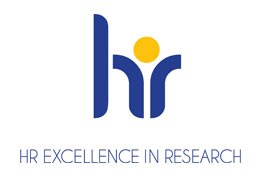 Örebro University has been granted the HR award HR Excellence in Research as one of the first universities in Sweden. This award indicates that Örebro University is an employer with a stimulating and benevolent working environment. The award also indicates the University's commitment to fair and transparent recruitment and assessment procedures in employment and to the career development of researchers.
The process at Örebro University
In May 2017 the Vice Chancellor made the Decision of endorsement of the principles of Charter and Code (in Swedish)
An endorsement letter was sent to The European Commission to start process.
The work on conducting a GAP Analysis was started during the autumn of 2017. In carrying out the gap analysis, representatives from all levels of the research community at the university were consulted.
Based on the results of the gap analysis, Örebro University drew up an Action plan with measures to ensure that the research environment and working conditions as expressed in the Charter & Code are guaranteed.
The application for the "HR Excellence in Research" award was submitted to the European Commission on 28 March 2018. On 21st of December 2018 ORU received the award HR Excellence in Research.
In the next phase, the Implementation phase, a projectplan was drawn up (Projektplan och projektdirektiv för Charter & Code - in Swedish), and a working group worked with implementing the actions in the action plan at ORU, overseen by the steering group and in contact with different reference groups.
In December 2020, 24 months after ORU received the award an Internal review was submitted to the EU-commission.
In April 2021 ORU got the report back from the commission that the university had been approved "HRS4R embedded- The organisation is progressing with appropriate and quality actions as described in its Action Plan. There is evidence that the HRS4R is further embedded."
ORU is now preparing for award renewal with site visit from the European Commission assessors (deadline spring 2024).
The different processes in HRS4R are described in the diagram below.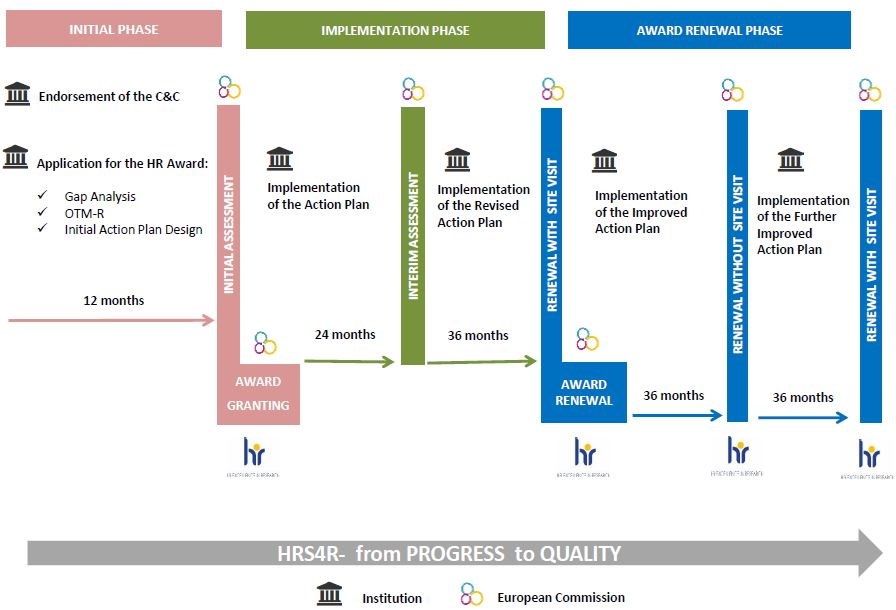 Örebro University is listed in the EURAXESS website under the header of 'HR Acknowledged Institutions' where the HR awarded institutions are regrouped per country.
Acknowledged Institutions on the EURAXESS website
---